What do I DO with my Teenager?
There are entire books written on this topic, libraries written about it! If you google "parenting a teenager," you'll find plenty of resources – some excellent, some awful! I can't say that I'm an expert on teens (far from it). I used to work with them quite a bit, but as I grew older so did my focus and I began concentrating more on helping adults. And helping adults parent their teens!
I do like to answer some questions from time to time about how to handle things that come up so I have my YouTube #teentip series where I talk about the books I'm reading or the people I'm interviewing on the Hypnotize Me podcast and what THEY say to do with teens!
The video below talks about the idea/concept/tool that has helped me the most in being a mom to two teen girls.
Transcript (if you prefer to read)
hi dr. liz here in today's topic is what
to do with your adolescent all right
2
this is my big advice for you I was
getting like seriously adolescence is so
3
hard and I am constantly asking parents
that are ahead of me or have a lot of
4
kids like what to do about this or what
to do about that okay and the biggest
5
overall tip that I can give you is to
try to stay present so what I see one of
6
the biggest problems sometimes happens
with myself and I with my friends and
7
it's a client other moms I talk to is
that you move into fear thinking about
8
the future you think oh my god this kid
is doing this and they're gonna do this
9
this and this they're gonna end up it on
drugs or they're gonna end up a stripper
10
or I don't know whatever right whatever
your greatest fear is and they start to
11
live in that space like if something
doesn't change this is what's gonna
12
happen to them and I have learned over
the years and particularly through one
13
of my good friends that the best thing
you could do is stay present you don't
14
know what's gonna happen
right ought to a school principal one
15
time and she i struggling with my
daughter and math and I was like I know
16
it I don't know what to do here what
kind of services do I request what do I
17
do this do I take her out of that class
like all this stuff and I say she ever
18
gonna go to college you know like what's
going on here
19
and she told me that she almost didn't
make it out of high school like they
20
really thought she wouldn't graduate
high school she was so bad at her
21
subjects and failing everything in math
in particular but eventually she
22
graduated and she works some and then
she put herself through college and then
23
she went to graduate school and she
ended up getting a PhD and becoming a
24
school principal and I think she was
even like a superintendent of a district
25
she was way up north she wasn't down
here where I live and she was like don't
26
worry about any of that like the only
thing you need to solve
27
only thing you really need to think
about it's like how can I support this
28
child in the present that's it don't
think way too far ahead don't go way in
29
the future about what their life is
gonna look like because you have no idea
30
we do not know right people are
unpredictable to actually a certain
31
degree I might even say a large degree
people change significantly over their
32
life all kinds of things happen to them
sometimes they go through healing and
33
whose a psychotherapy sometimes it's
something random
34
sometimes they I don't know get into
recovery like all kinds of methods and
35
ways to change so we are not set there
was a big study that came out it's
36
probably been about five years now where
it said that even personality over a
37
lifetime changes significantly so we
used to think that this was like a
38
pretty stable contract this I would call
it in psychology like personality is
39
pretty said and it doesn't really change
that was not the case when they studied
40
these people over it was like 50, 75
years or something their personalities
41
changed significantly so this is my
biggest tip for parents of adolescents
42
try to stay present a my good friend
also who taught me that said you want
43
free tickets to a horror show just think
about the future because our minds
44
always go to like the worst things that
could happen and part of my practice
45
that I've been practicing over or like
the last year a couple of years is it
46
actually when one of those thoughts
comes up a fear thought about it
47
something horrible happening in the
future to switch gears and teach myself
48
oh how about thinking about something
positive that feels a lot better like oh
49
okay
this kid could become an amazing
50
designer or something you know this kid
could end up majoring in engineering
51
even if she's failing math right now you
know something like that
52
right that just makes you feel better
like let's imagine a great future for
53
your adolescent not a doomed one and
that has been really helpful to me
54
personally just to shift that energy
and I'm even talking to them or trying
55
to support them or trying to help them
in some way so I hope that helps some
56
other moment out there his struggling
we all struggle that's my best thing to
57
tell you we all struggle and it's okay
and as Mike Bundrant said he had
58
six or eight kids I interviewed
him on my podcast and he is like a major
59
player on the topic of self-sabotage
and at the very end I said Mike you have
60
a lot of kids he started laughing he
said yes I do and I said could you give
61
some parenting tips for adolescence and
he said this too will pass like
62
understand that this is a
a developmental stage most of the
63
time that they're going through their
brains are not fully developed and we
64
00:05:13,080 –> 00:05:16,889
know what brains actually continue to
develop even in adult years they change
65
significantly so just remember this too
will pass all right
66
have a wonderful week peace oh you can
see more about me over at my website
67
drlizhypnosis.com or
you can join the newsletter through text
68
right through your phone just text the
word hypnotize to 444 and 999 and you
69
will get access to free hypnosis
downloads to help reduce fear and
70
anxiety the perfect one if you have
adolescents so go ahead and and make
71
that move and also subscribe like hit
that red button down there and subscribe
72
to my channel thanks to everybody have a
wonderful week peace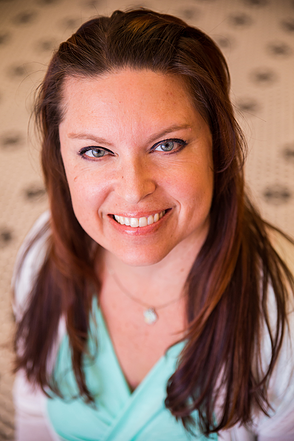 Although my office is in Broward county and the Fort Lauderdale / South Florida area, I work with people all over the world. If you would like the magic and science of custom hypnosis, schedule a free consultation to see if we're a good fit to work together using the link below or above.
Yours in health,
Dr. Liz