Free Audios & E-Books!
Feel better instantly with free downloads!
A Natural, Unique approach to Change, Hypnotherapy for Everyday Life
Life is overwhelming you and you have a sense that you really need help! Perhaps you're to the point of crying and anxiety. Or perhaps you feel in pain, lost, alone and unloved . . . and you don't even know what to do about it, how to get help. You feel up and down, like you're on an emotional roller coaster. The day ahead feels endless. You wake up anxious, worried, or feeling like you're defective in some way. Maybe it's about something specific or maybe it feels like it's there all the time.
Imagine waking up and feeling good about the day ahead; to see your kids' or loved ones' faces and feel happy about taking them to school or cooking dinner. You feel like the day ahead will be a good one. You have projects or work planned and look forward to completing them. You feel valued, loved, and worthy.
Your goals are achievable with Hypnotherapy.
Recent Podcasts
Dr. Liz
Dr. Elizabeth Bonet interviews Didi Verg about working with fibromyalgia, arthritis, and other health challenges with hypnosis. Didi does interesting work with "Parts Work," speaking to different parts of ourselves and making a new blueprint [...]
Dr. Liz
Do you self-sabotage anytime you start to get what you want or achieve success? Dr. Elizabeth Bonet interviews NLP master and trainer Mike Bundrant about changing lives by solving self-sabotage. We cover a variety of [...]
Dr. Liz
Welcome! Dr. Elizabeth Bonet interviews Dr. Adina Silvestri about beating addiction without a 12-step program using various techniques - hypnosis, art, addressing shame, finding a "sponsor," and SMART recovery. This episode is sponsored by Astrologer [...]
Satisfied clients have said…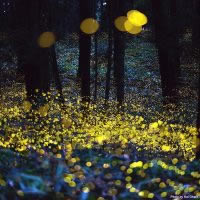 To Stop Binge Eating and move towards Mindful Eating: "I haven't binged now in a really long time. I still struggle sometimes, but I don't have the overwhelming urges like I used to and I know what an urge means also and what to do with it. I couldn't imagine that I would ever get to this point. " – S.C.
---
"To stop smoking: "I'm not coming back for the third session because really I only needed two. I really only needed one but came to the second one for reinforcement. Thank you so much!" – K. T.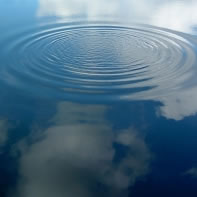 Hypnosis to reduce reflux and GERD which went from debilitating to none: "Hypnosis has been outstanding. I was tentative at first since I had tried pretty much everything to get rid of my reflux and GERD. It was everyday all day. I was in such pain and felt desperate and then saw a report on NBC news about hypnosis for reflux. I found Dr. Bonet online and did my free consultation and then signed up for phone sessions (client did not live in the immediate area). It's been a catalyst. Parts are free, expressive, and less regimented. I no longer feel like a sick person. I can eat a varied diet without fear. I can finally have a girlfriend. You're ridiculously amazing at what you do." – N.F.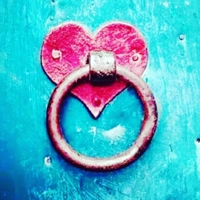 Couples Therapy:  "You're gifted at what you do. We were on the brink of ending the relationship and I thought I would have to fly back to my home state, defeated and depressed. You helped us transform our relationship into something we both love and can't live without. I cannot thank you enough."- A.S.
---
"You're our second couples therapist and my husband talked more in the first two sessions than he did in a whole year with the other therapist! It's almost unbelievable to me. We're already making changes that should have happened years ago. Thank you so much." – M.B.
Recent Blog Posts
Dr. Liz
Hopefully, you had at least a decent Mother's Day. For most moms, there's that moment when it's like, "Welllll, back to real life," generally right after breakfast. But sometimes there's real grief that happens when you [...]
Dr. Liz
Meditation vs. Hypnosis - What's the difference? One of the common questions I get, particularly from meditators is "What's the difference between hypnosis and meditation?" They also sometimes ask, "Can't I just meditate my way [...]
Dr. Liz
Dr. Liz featured on Emotions in Harmony I was honored to be featured on Dr. Carmen Román's award winning podcast which is published in Spanish and English! She not only does an audio podcast but [...]