Hypnosis for Insomnia in Florida
"Dr. Bonet's hypnosis felt like a miracle. I went right to sleep!" ~ Cathy S.
This is a 1-3 session structured program of Hypnosis for Insomnia. Some people just need one session, some people need a few more.  Every session includes hypnosis. This type of hypnosis is available for online telehealth appointments and includes the following:
Recording for home use
Sleep history and current sleeping patterns
Sleep hygiene
Rest vs. sleep
Techniques to use for initial insomnia as well as in the middle of the night
Anxiety reduction techniques
Five Tips for Insomnia:
Speak kindly to yourself in that moment and know that you can always start again the next day.
Visualize being the best person you can be regardless of how much sleep you got.
Use soft belly breathing or the 4-8 breath to slow your heart rate down throughout the day and at night while falling asleep.
Use a YouTube video with meditative music. You may just drift off into sleep.
Have a "Sleep Basket" beside the bed with things to help you calm yourself – a journal to write thoughts in, a book, essential oils.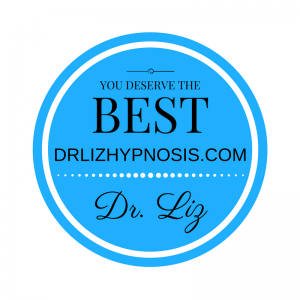 If none of that works on a regular basis, consider Hypnosis for Insomnia. 
I specialize in hypnosis for anxiety and chronic conditions in Broward county and the Fort Lauderdale area. To schedule your free consultation call 954-309-9071 or click below to schedule online.
Click to Schedule a Free Consultation
Yours in health,
Dr. Liz