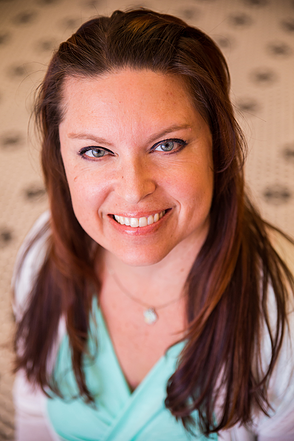 ABOUT Dr. Bonet
"I have some good plans and ways to look at things now. Thank you very much for that!" – D.M., former client
I am a specialist in Anxiety, Panic Disorder, and OCD and in Hypnosis for a variety of problems and chronic conditions. Are you feeling overwhelmed or having physical symptoms due to psychological problems or trauma in your past or present? Do you have chronic pain or IBS and want to feel better? Perhaps you just want to sleep! Hypnosis and Cognitive Behavior Therapy (CBT) is effective and has no side-effects.
Winner of numerous awards including Top 100 Moms in Business, I almost always worked for myself in one business or another whether it was selling door to door at the age of 6, programming and designing websites, freelance writing, yoga, or hypnosis.
I sold my award winning business, Yogafairy Prenatal Yoga, in 2016 to concentrate on expanding my private practice that provides hypnotherapy and hypnosis to people wanting a fast, easy way to transform.
Hypnosis helped me manage two businesses and build one to an award winning level that I sold for a profit. I often have insight about how a business can run more effectively and what changes you can make to have it run more easily for you and your family. Let's get you there together with Hypnosis!
I have a PhD in Clinical Psychology, am a Licensed Mental Health Counselor (LMHC) and have special certification in Hypnosis and Hypnotherapy (and certifications within that certification!) as well as Couples Counseling and Perinatal Mood Disorders.
Yes, I see people for other problems as well.  I often work with parents who are wanting to parent completely differently than how they were raised, who know the effects of their own parenting and want something better for their own children. My clients want to build more trust in their close relationships and reduce the long-lasting effects of toxic parents or Narcissistic Personality Disordered (NPD) parents. Results of that type of parenting are often relationship issues, high anxiety, often feeling unstable and sometimes depression.

Click to Schedule a Free Consultation
Hypnotize Me
I launched the podcast, Hypnotize Me, in December 2016. It's currently in its third season, has over 160,000 downloads, and is listened to in over 140 countries. Hypnotize Me is about hypnosis, transformation, and healing.
Give it a listen on the Podcast page!
Service is an important part of my life. I donated free therapy to veterans and their families as part of Give an Hour, donated my time as a board member of the Florida Society of Clinical Hypnosis, and volunteered at Joe DiMaggio Children's Hospital.
I have two kids, a cat and a rescue dog who I love to walk. My home has been home to numerous sets of hamsters, mice, gerbils, hermit crabs and a guinea pig. But I think the easiest, most low-maintenance pets were definitely the snails!
Memberships
Click to Schedule a Free Consultation
Education
I graduated Cum Laude, with special honors in psychology, from the University of Texas at Austin in 1992. I completed doctoral studies at Nova Southeastern University in 1998, specializing in the treatment and evaluation of families, individuals and couples.
Shortly after earning my PhD,  I felt burned out, having gone straight through. I left the field and pursued a technical career for many years doing project management and launching the first website to do online trading of international securities. Then I had babies and stayed home with them while doing some consulting on the side and growing my prenatal yoga business. Those days were not all happy shiny. There were some good days, but there were also really difficult and emotional days. In fact, I have a whole chapter in my book, "There goes the Brainstem: Tales from the Trenches of Early Motherhood" about how I'm not a baby person and how difficult those days were for me.
I saw a divorce coming and returned to the field of psychology in 2008. When I returned, I loved it. It was nothing like when I left 10 years before. I worked in several group practices and then opened my own private practice located in the Ft. Lauderdale/Broward County area in Hollywood, Florida in 2010 where I've been happily ever since.