Dr. Liz's Favorite Parenting Book
 I thought I would post today about Carol Tuttle's book, "The Child Whisperer." We talked about parenting a lot in my prenatal yoga classes when I was teaching (for 15 years!) and I work with a lot of parents in my practice in Broward County. I was actually on her launch team for the book, which made it to #1 in the Parenting category on Amazon when it first came out. I'm also quoted on the back :), but I make no money off of the book from her.
It was quite a surprise and such an honor when she emailed me to ask if she could quote me on the back of her book. Here's the quote:
"I have a PhD in clincial psychology. Carol Tuttle's system is the one I refer to on a daily basis. It completely changed how I relate to my own children and often how I relate to their father. It also heps me relate to clients professionally and help them in the changes they are trying to make in their lives and relationships."~ Elizabeth Bonet, PhD, on Carol Tuttle's book "The Child Whisperer"
I listen to her podcast regularly, which is so supportive of gentle parenting. She's a mom to five kids and now multiple grandkids too and her system just makes sense to me.
As a parent to two kids, I can tell you that the same thing doesn't always work for both of them. One was scared to death of time out and the other one couldn't care less. One used to cry in her room if I accidentally raised my voice and the other one didn't even notice if I was yelling (which I try not to do, but yes, it does happen!).
Carol's book is the most helpful book I have found about children. It will even change the way you relate to friends, your spouse, even your own parents. Anyway, here's the review! If you want to buy it, just click the little picture :).
Carol's system really does help you figure out, as a mom (or dad), what will work with your individual child. And what will work with your partner, and perhaps your mother and your co-worker, and your boss at work! And certainly your mother-in-law! Yes, it's that's good!
I'm not lying when I say it's helped me not just in my parenting but also in my life more than any other system I've read about. And believe me, being trained as a psychologist and having an active private practice in South Florida, I've read a TON of books and literature about how people work and how to work with people.
This is the review I posted on amazon.com.
Posted on Amazon.com:
Disclaimer: I am quoted on the back of the book. But that's because I've followed Carol Tuttle for years and years and feel like she has changed my life and my parenting more than any other "expert" out there. Don't be misled by the title! Carol Tuttle makes us ALL child whisperers with her new book, "The Child Whisperer."
This is a hard book to explain, but I'm going to give it a try. I have read a ton of parenting books as a mom, a psychologist, and as someone who
 runs a prenatal yoga company who has taught thousands of women for over 10 years. I can say without a doubt that this is the best parenting book on the market. And the best one I've read in the last 10 years. Her four types of children may sound a little "out there" at first. But as you read the book, you'll see that The Child Whisperer takes understanding children to a much deeper level than most books. It offers way more than "techniques" and goes right to the heart of understanding your children in order to help them grow and change and want to give you their best as children.
Carol Tuttle speaks directly to parents in the book to encourage them to create connection and love with their children. This is a book about truly positive and gentle discipline that supports children's growth. It's also a book that spans the age range from birth to adulthood. It's not just for babies and little children, but definitely also for pre-teens, teenagers, and even adult children. It's packed full of concrete suggestions and techniques for you to use broken down by age range but also talks enough about the theory behind those techniques that you understand what and why you're doing what you're doing.
The book goes further though in speaking about how to understand yourself as a parent. Never have I read a parenting book that speaks to that level of parenting, that even acknowledges that we all have our own ways to parent and our own healing process to go through as we grow and change to become the best parents we can be.
Even with accomplishing all of that in ONE book, it's an easy book to read. The writing style is friendly and instructive and the layout of the book is easy to follow. This is a book you will reference over and over again. You'll end up buying several copies to give away to friends, possibly your own parents to help them understand who you are.
Just a warning – Carol Tuttle is not a fan of time-out but not only does she explain why in the book but she also gives alternatives that work. If you have ever said, "jeez, time-out doesn't work with my child!"(or doesn't feel good or right to do), you will finally understand why after reading this book.
---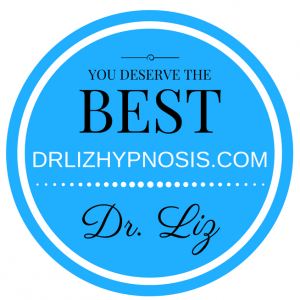 I specialize in hypnosis for anxiety and chronic conditions in Broward county and the Fort Lauderdale area. To see if we're a good fit to work together, schedule your free consultation at 954-309-9071.
Yours in health,
Dr. Liz