Teens and Differentiation – How to Help them Grow Up!
One of my friends said no to something her teen wanted to do . . . the apocalypse broke out! When we started talking about it, it occurred to me that the opportunity to help her teen with "Differentiation" was at hand! I explain it all in this video. The transcript is below if you prefer to read instead!
1
hi everyone dr. liz here remember I work
with parents
2
I don't always work with teens unless
they're coming in for something specific
3
like hypnosis but I have a good tip for
you today for my teen tip series so one
4
of my friends has a 16 year old and she
wanted to go do something that she said
5
the mom said no to and the teen was
upset but she was also upset that her
6
mom wasn't upset that she didn't get to
do that okay like the mom is the one who
7
said no maybe but the teen once the mom
to feel sad for her that she didn't get
8
to go on this trip that she wanted to go
on with another friend now this is just
9
such a great example of differentiation
in undifferentiated what is
10
differentiation well it is one of the
major tasks of adolescence and it
11
extends well into adulthood it's also a
stage that couples go through or
12
sometimes they don't go through that
affects the relationship very deeply
13
particularly if they never go through
differentiation they really get into
14
like wanting the other person to feel
what they feel and if they don't then
15
maybe they're not empathetic or you
know maybe they're you can insert some
16
curse words in here or something like
that okay differentiation I'm gonna give
17
you a formal definition here is the
ability to identify and express
18
important parts of yourself it's about
telling your partner our friend your
19
mother a child whatever whoever you want
to insert in there what you think feel
20
and desire you are taking a risk putting
yourself out there differentiation from
21
one's partner is the ability to be
curious about what your partner says
22
while managing your own emotional
reactions so that definition comes from
23
Ellyn Bader and they run a year-long very
in-depth training program about couples
24
therapy and I just completed that to add
to all of my other education about a
25
couples therapy but it helps so much in
terms of your parenting is what I found
26
anything I've learned about couples
helps in my
27
parenting so this is a task of adolescents to
say hey you know it's okay if you feel
28
upset right as a parent it's okay if you
feel upset I don't have to feel that way
29
and the world is still okay all right it
doesn't mean that I don't sympathize
30
with what you're feeling that I can't
identify what you're feeling I can I can
31
see that you're sad and upset and you
would have preferred to go on the trip
32
but it doesn't mean that I have to take
that on to be connected to you okay I
33
can still remain connected to you I'm
not taking on your feelings and this is
34
such a good skill for anyone to learn
and to work on it's a constant progression
35
I say in therapy a skill to work on so
sorry about that I hope this helps
36
someone figure out if you have like one
of those crazy teen moments where
37
they're like what??? they want me upset
about they didn't get to go on the trip
38
I'm the one that said no right that's
what's going on it is part of
39
development its developmental stage
they're going through and you can help
40
them by not taking in their feelings by
holding steady and yours and saying it's
41
okay if you feel that way I don't have
to feel that way to you okay that will
42
be an aid to them it will not mean that
you're not an empathetic parent all
43
right so I hope that helps someone out
there remember you can always get free
44
stuff over at my website including
hypnosis file to reduce stress and
45
anxiety so that may be helpful to you if
you're a parent of a teen
46
it's drLizhypnosis.com d-r-L-i-z
hypnosis.com have a great day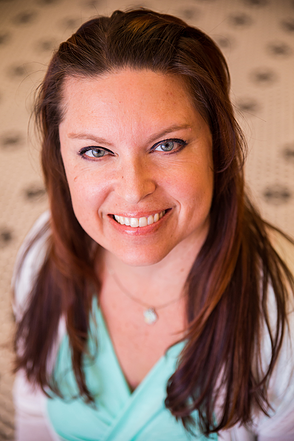 Although my office is in Broward county and the Fort Lauderdale / South Florida area, I work with people all over the world. If you would like the magic and science of custom hypnosis, schedule a free consultation to see if we're a good fit to work together using the link below or above.
Yours in health,
Dr. Liz