In honor of Black History Month
February is Black History Month. Last year was a year that highlighted the experience of Black people not just in the United States but also around the world. The murder of George Floyd tipped off unprecedented support for the Black Lives Matter movement and helped educate millions about the truths of a Black person's life – what they face on a daily basis.

Pulitzer Prize winner Isabel Wilkerson talks about Radical Empathy . . .
"Radical empathy, on the other hand, means putting in the work to educate oneself and to listen with a humble heart to understand another's experience from their perspective, not as we imagine we would feel. Radical empathy is not about you and what you think you would do in a situation you have never been in and perhaps never will. It is the kindred connection from a place of deep knowing that opens your spirit to the pain of another as they perceive it."
I don't pretend to understand the experience of Black people. But I do strive to honor the difficulties they face, the pain they experience, the constant loss of life or fear of loss of life or fear of injury and attack with radical empathy. I'm pausing to honor Black people and their ancestors energetically, the incredible obstacles overcome, the incredible achievements made, and the difficult path still ahead.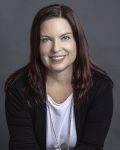 I work with people all over the world. If you want to feel better and have a transformed life, grab your Free Consultation with me to get the deets on working together (the how, the when, the where, and the how much)!
Click to Schedule a Free Consultation
Yours in health,
Dr. Liz