How to Feel Loved
 Often we want to show love to someone else – our partners, our kids, our friends – and we do it in a way that we like to receive love. It goes something like this, "Well I like to receive little love notes so I'm going to write him/her a love note for Mother's Day/Father's Day. He/She will LOVE it!" This is usually a mistake . . .
---
People feel loved in different ways, including your children!
Ask your children or partner how they feel loved. I have a old-school big blackboard in my house from the days when I thought I was going to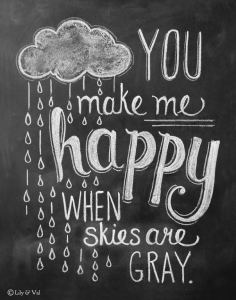 homeschool. One day the girls and I made two lists – How do you show love and How do you feel loved?
Some of the items are give presents and give hugs. But others came out – paying attention, listening when someone is talking, keeping your promises and your commitments.
We made the list and also took the Five Love Languages Quiz. You can take it online or download the app. You can take it for yourself or for your child. Yes, they have a child one!
You can also listen when your loved ones talk
I was hanging out with a friend I adore the other day and she was talking about how much she did for her boyfriend and all she wanted was a Thank You. She didn't say she wanted a present for all she did (Gifts) or for him to do something for her (Acts of Service).
She wanted a Thank You (Aha! Words of Appreciation are her love language!)
So go for it. Take the quiz! Find out what your love language is and your loved ones. And have a better Valentine's Day because of it!
The Five Love Languages Show up in Counseling
We talk about the Five Love Languages all the time in Couples Counseling in my practice in Hollywood (Broward County for those of you not local!). It's one of the top books that I recommend to couples. Couples come in fighting and often *not* feeling loved.
Taking the quiz, reading the book, or downloading the app are all easy ways to start feeling loved.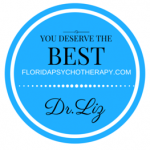 Learn what your partner's love language is and then strive to meet it in some way every day. Learn what your own is, and ask for what you need around it!
I specialize in hypnosis, anxiety and helping adult children of toxic parents feel more stable. Yes, I do couples counseling and am Level I Gottman certified in Couples Therapy. To see if we're a good fit to work together, schedule your free consultation at 954-309-9071.
Yours in health,
Dr. Liz