How to Subscribe to the Hypnotize Me Podcast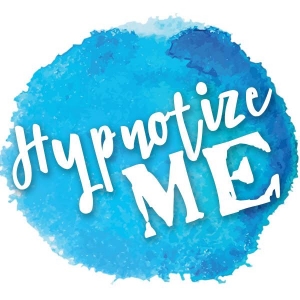 I was having lunch with a friend the other day who said she liked my newsletters and FB posts but hadn't seen any of the webinar things.
What?? I'm not doing webinars (yet)! 
We figured out that she meant podcasts and didn't know what a podcast was or how to access them. Believe me when I say that once I showed her, she was soooo excited since she spends a lot of time in the car commuting. Now she can listen to any podcast she wants right off of her phone.
Podcasts are like FREE on-demand radio on every topic you can think of. Some are put out by major media networks and some are put out by individuals, solopreneurs, and mompreneurs like me.
See the video below about how to subscribe or follow these instructions.
If you're on an iPhone, you already have a podcast app that looks like this. You just
have to find it (pull down from the top on any screen to find the search function), click it, and then search for "Hypnotize Me." I'll pop right up!
If you're on an Android, you can search for a podcast app on the Google Play store and then click it and search for "Hypnotize Me." I'm on there too!
A few of my favorite podcasts are 10% Happier by Dan Harris and NBC as well as The Moth storytelling hour by NPR. You can listen to these anytime with your podcast app rather than waiting for them to come on the radio.
You don't want to miss this week's episode. Break out the tissues. It's my own HypnoBirthing story, which did not go quite as planned. Be sure to tune in and listen to it here:  http://www.drlizhypnosis.com/episode15
---