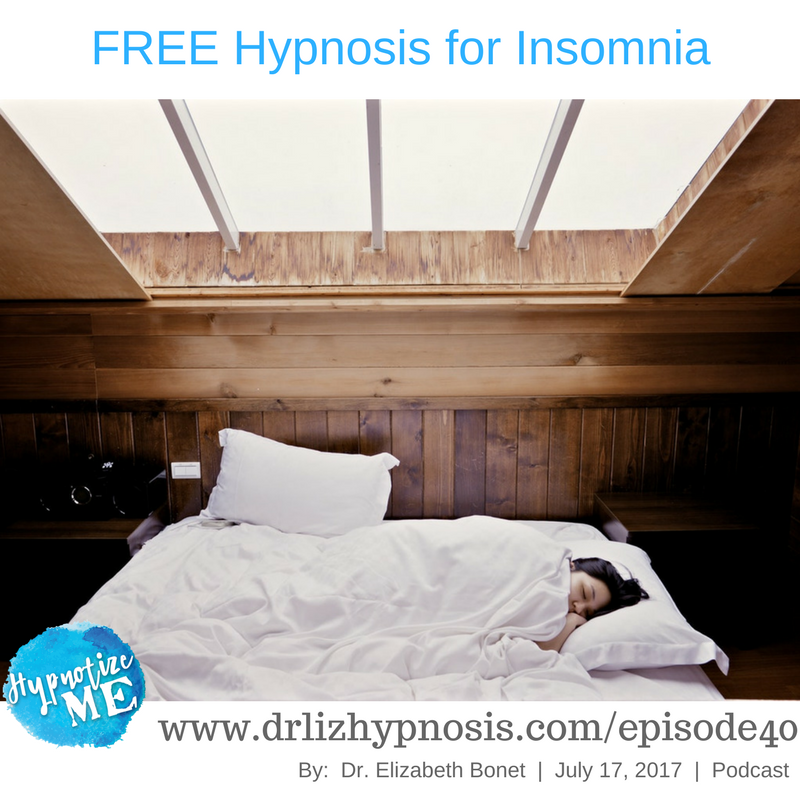 Welcome! There is nothing worse than Insomnia and not being able to sleep! Dr. Liz talks about effectiveness of hypnosis for Insomnia, her life long insomnia and ways that she has handled it through the years. Tips are given for less suffering during the night and a FREE hypnosis for Insomnia is included.
Free hypnosis begins at min [7:00].
Resources Mentioned
"Restful Insomnia" by Sondra Kornblatt
"The Head Trip" by Jeff Warren
HM18:  The Easy Way to Change with Marty Nathan
More Resources On the Website
Dr. Liz's Hypnosis for Insomnia page.
Also remember to Join the Newsletter for other free hypnosis files including
Reduce Fear and Anxiety
Emotional Stability
Hypnosis for a Better Pregnancy
Disclaimer
***These electronic recordings are intended only to teach non-patients the use of self-hypnosis for the individual's own therapeutic use. The use of these recordings for any other purpose is strictly prohibited. Elizabeth Bonet, PA, disclaims any liability for the use of this recording for any other purpose, and/or for the use of this recording without following the accompanying instructions, and/or for any damages resulting from hypnosis. If the recording is not giving you the desired result, you should stop listening to it and contact a mental health professional.***
Please note that these downloads are not mental health treatment nor should they replace mental health treatment. If you need psychotherapy or hypnotherapy, please seek treatment from a trained professional. I do hypnosis all over the world, so please feel free to contact me.
Thank You for Listening
I know that our lives are busy, and I'm grateful that you took the time to listen to this week's podcast.
If you enjoyed today's episode, please share it with colleagues and friends using the social media buttons on this page.
Please consider leaving an honest rating and review for the podcast on iTunes as this helps the podcast reach more people to help in their journey towards transformation and healing.
Finally, feel free to join over 2,500 members who have signed up for the Conversations for Effective Living Newsletter.
You'll learn valuable tips for your life and get the podcast episodes delivered right to your inbox.
You'll also get FREE access to several Hypnosis Files you can download, share with friends, and use at your leisure.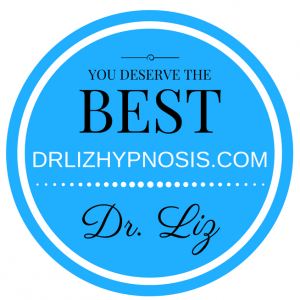 ---
I specialize in hypnosis for anxiety and chronic conditions in Broward county and the Fort Lauderdale area. If you would like the magic of custom hypnosis, email me at drliz@drlizhypnosis.com.
Yours in health,
Dr. Liz