Welcome! My father spoke 8 different languages fluently and my mother about 6, two of which she learned in her 60s and 70s while living in South Korea and Nepal. Learning a language was always a topic of conversation in our house.
I've learned three languages in my life and have a fascination with how to learn a language quickly, I was excited to read this study about how hypnosis can help you learn a language faster and feature it on the podcast!
Thank you for tuning in! Please subscribe to auto-download new episodes to your listening device.
Be sure to enter the June 2017 contest by submitting an honest rating and review to the player of your choice! Email your username and a copy of your review to drliz@drlizhypnosis.com to be entered into a drawing for a free Hypnotize Me t-shirt! Winner announced in July!
Resources Mentioned
"Using Hypnosis to Enhance Learning Second Language Vocabulary;" Yakup Cetin, O. Arda Cimen, & Zeynep Ebrar Yetkiner, Vol 58, 2016, pg 399-410.
Episode 7 tells my father's story
Episode 35 talks about Active Learning and Hypnosis
Duolingo is the language app I mentioned.
Three Ways to Learn a Language Quickly (besides Hypnosis)
1. Listen to the language playing in your sleep! I know this sounds very similar to hypnosis! And apparently it's really effective. You retain more and learn it faster. See the Study by the Swiss Psychologists.
2. There's a method by Tim Ferris of the "Four Hour Work Week" fame that is clear and easy to follow! I've had it posted on my bulletin board forever as a good reminder of what to do before traveling to a foreign country. You can Check it out Here.
3. Hire a tutor. My mom would do this in every country she moved to. She worked with a tutor once or twice a week to help her improve her skills and teach her new words, phrases, and slang. She always said knowing the slang (she called it "colloquialisms" but hey, it's slang!) was more important than more formal speech.
Thank You for Listening
I know that our lives are busy, and I'm grateful that you took the time to listen to this week's podcast.
If you enjoyed today's episode, please share it with colleagues and friends using the social media buttons on this page.
Please consider leaving an honest rating and review for the podcast on iTunes as this helps the podcast reach more people to help in their journey towards transformation and healing.
Finally, feel free to join over 2,500 members who have signed up for the Conversations for Effective Living Newsletter.
You'll learn valuable tips for your life and get the podcast episodes delivered right to your inbox.
You'll also get FREE access to several Hypnosis Files you can download, share with friends, and use at your leisure.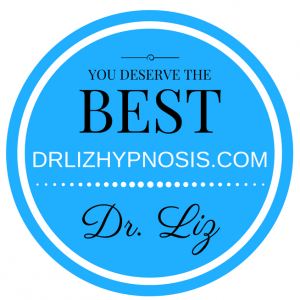 ---
I specialize in hypnosis for anxiety and chronic conditions in Broward county and the Fort Lauderdale area. If you would like the magic of custom hypnosis, email me at drliz@drlizhypnosis.com.
Yours in health,
Dr. Liz