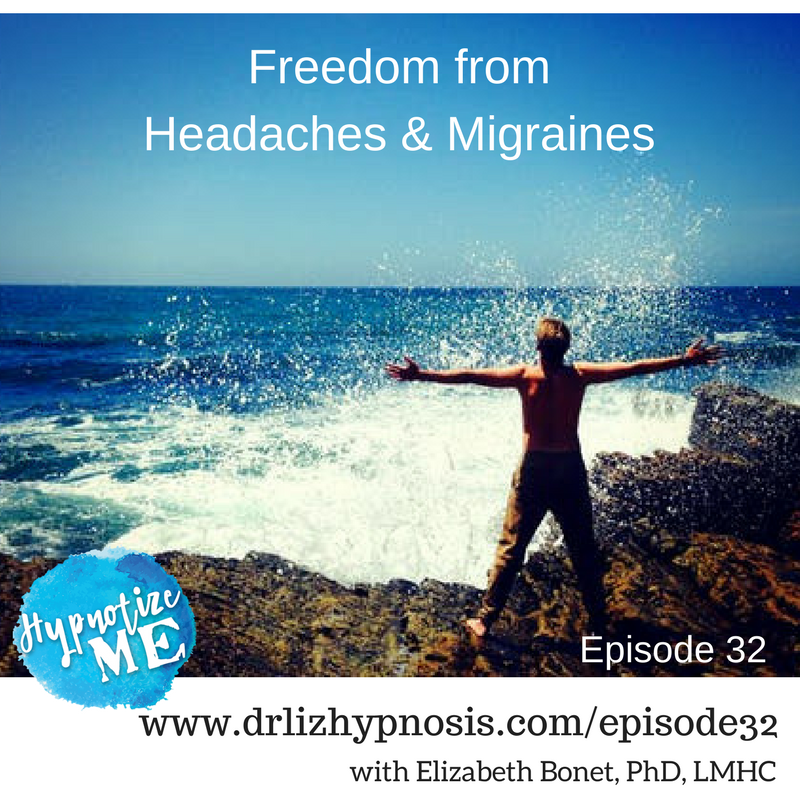 Welcome! Migraines and chronic headaches can be debilitating and often require a small cave and isolation. Dr. Liz reviews research to see if Hypnosis can help migraines and headaches so you can come out of your cave and be among the living!
What we'll Learn
Success rate of Hypnosis for migraines
Research studies supporting Hypnosis
How long treatment takes (How many sessions?)
What you can do at home to help with migraines and headaches
Tips for Home for your migraines and headaches:
***If you have chronic migraines and headaches, I highly, highly recommend that you seek the services of a trained hypnotherapist in your area for a structured program for migraine and headache reduction.***
Imagine the veins and arteries in the back of the neck and head throbbing and  swollen and then imagine them becoming smaller and more comfortable.
See an image of your headache gradually changing.
Try transforming the pain into sensations that are easier to tolerate.
Imagine transferring the pain from the head to a less disabling part of the body. And then imagine that pain becoming smaller and smaller, floating out of your body.
Resources Mentioned
D. Corydon Hammond (2007) Review of the Efficacy of Clinical Hypnosis with Headaches and Migraines, International Journal of Clinical and Experimental Hypnosis, 55:2, 207-219, DOI: 10.1080/00207140601177921
Read the article: http://dx.doi.org/10.1080/00207140601177921
Shinzen Young has an incredible series both on audio and in written form called "The Science of Enlightenment." See more at his website: http://www.shinzen.org
More Resources On the Website
If you're local to Broward, I'm considering running a group to help reduce migraines and headaches. If you're interested, you can read more about the studies here or email me and let me know. The group would run on a weeknight evening.
Downloads to help your life. I offer several hypnosis files to help you feel calmer and less anxious.
Thank You for Listening
I know that our lives are busy, and I'm grateful that you took the time to listen to this week's podcast.
If you enjoyed today's episode, please share it with colleagues and friends using the social media buttons on this page.
Please consider leaving an honest rating and review for the podcast on iTunes as this helps the podcast reach more people to help in their journey towards transformation and healing.
Finally, feel free to join over 2,500 members who have signed up for the Conversations for Effective Living Newsletter.
You'll learn valuable tips for your life and get the podcast episodes delivered right to your inbox.
You'll also get FREE access to several Hypnosis Files you can download, share with friends, and use at your leisure.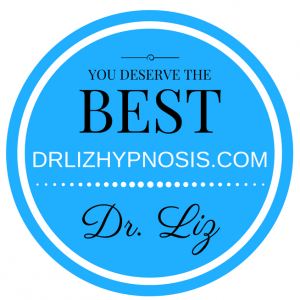 ---
I specialize in hypnosis for anxiety and chronic conditions in Broward county and the Fort Lauderdale area. If you would like the magic of custom hypnosis, email me at drliz@drlizhypnosis.com.
Yours in health,
Dr. Liz