Layers of the Mind in downtown Fort Lauderdale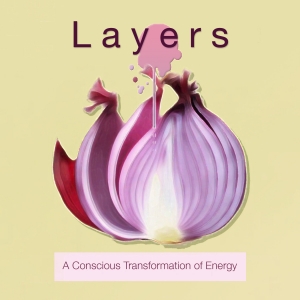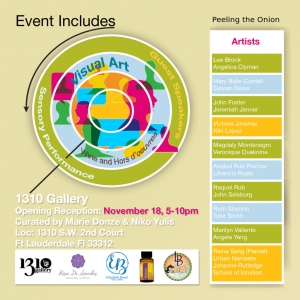 I was honored to be invited to speak about hypnosis last weekend at the Layers Art Exhibit at the 1310 Gallery in downtown Fort Lauderdale. This gallery is actually an exhibit space combined with artist lofts. The artists live and work there and show their work both by hosting an exhibit and opening up their living spaces about once a month or so. It's fascinating to see all different types of art – oil, ceramics, photography, drawing, watercolors. There's really some incredible work in the gallery as well as lining the halls of the living spaces both in the halls and the actual apartments where the artists live.
Niko Yulis
and Marie Donze hosted this month's show and invited several types of professionals to also speak at it. One spoke about essential oils. Another was a medium, Another spoke about "Body Talk," and I spoke about hypnosis.
I absolutely love talking to people about hypnosis! As if the podcast isn't enough :)! But there's something about in-person contact with an interested audience that really inspires and energizes me. I explained how we have "layers" of the body – energy, skin, muscles, and organs – as well as "layers" of the mind – conscious and subconscious, forebrain and hindbrain. The messages we get throughout our lives sometimes get embedded into the subconscious and prevent us from functioning well or simply doing something we want to do in our adult lives.
Sometimes these messages come in childhood, sometimes adolescence, but sometimes those messages come in adulthood and really stick with us. It can be from repeated exposure (think of a toddler constantly being told they are shy or "don't be shy") or from a traumatic incident. Sometimes they come from an incident that's not traumatic but somehow we keep that message with us. For instance, driving along in a car with friends who all say that you're no fun. So you decide to prove that you are . . .
Hypnosis can help you not just discover these messages, but also help you re-write them in the brain so that you take a new exit off the highway. On a neurobiological level, you're creating a new groove in the brain. You no longer take the old exit off the highway to the house that's falling down and has no running water. You take the new exit to the new house that you love and is beautiful and is just right for you.
Q & A
I got some good questions that night too! One person wanted to know whether you have to be "open" to hypnosis. That came from a comment actually where someone asked if I treat children and teens. I don't see children, but I will see a teen if they're "open" to seeing me. There's nothing worse than a teen in your office being dragged there by their parent and not saying a word! But if they want to be there and want some help, I'll see them.
Back to the original question of whether someone has to be "open" to hypnosis for it to work. No, they don't have to be. I'll often see IBS patients who are skeptical but they're sent to me by their doctor
because nothing else is working. The protocol used for IBS has been researched for over 20 years and is just as effective for someone who wants to be there as for someone who doesn't want to be there!
Another question I got was if hypnosis is effective to stop smoking, is it effective for other types of addiction. There's a debate in the field about this. Some people believe that hypnosis can be a primary treatment for addiction. And some people believe it is a supplementary treatment. Everyone agrees though that for the more hard core addictions, someone has to be medically monitored and out of the withdrawal phase before they can use hypnosis. That's not the case with smoking because the withdrawal phase is (1) fast (a couple of days) and (2) not life threatening in any way. Uncomfortable? Yes, sometimes, often not when someone uses hypnosis. But not life threatening.
Someone with ADHD wanted to know how it could help her. Hypnosis is a state of concentration. The hypnotherapist (me) helps facilitate that state and then in the trance state makes suggestions that are helpful to you. But part of my job is to also teach you how to do it at home yourself. The thought there is that if you practice hypnosis at home, then your ability to concentrate will also increase, helping you with your ADHD.
And a final question came in about whether it's effective for insomnia. Hello! Yes, very effective! It's one of the things that people absolutely love about hypnosis is how well they sleep afterwards! That's true if they're coming in for insomnia or not! But particularly if they're there for insomnia. You can see my page about Insomnia it to get a better idea if it's a good fit for you.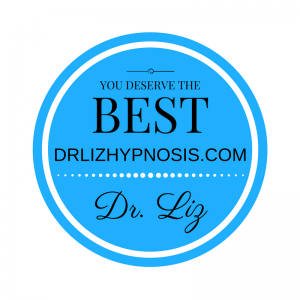 I specialize in hypnosis for anxiety and chronic conditions. Although my office is in Broward county and the Fort Lauderdale / South Florida area, I work with people all over the world. To see if we're a good fit to work together, schedule your free consultation at 954-309-9071 or by clicking the button below.
Click to Schedule a Free Consultation
Yours in health,
Dr. Liz