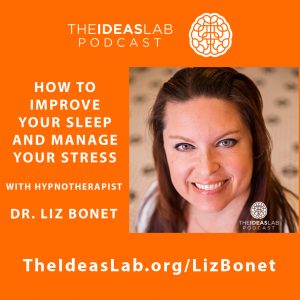 I'm happy to announce that the Sleep Better, Feel Better Online Group was featured on the Ideas Lab Podcast! I've followed the host, John Williams, for quite a while and have always been impressed by his knowledge and ideas. He's the author of the best selling book, "Screw Work, Let's Play!" 
I was super pleased to be invited onto his podcast to not just talk about my new program, but also to give helpful tips for managing stress and sleep right now. 
You can view it above or listen to it at >>>>>> https://theideaslab.org/lizbonet/
Or if you're having trouble sleeping, consider joining the very affordable Online Group starting May 5th – Sleep Better, Feel Better. And feel free to ask me any questions you have before joining! I'm always up for good conversations :)!