Does Hypnosis for Weight Loss Work?
Many people ask if Hypnosis for Weight loss works. It's really the wrong question. Can it help you lose some weight? Yes. Should it? Not really. It's weight cycling and yo-yo dieting that has the most adverse affects on health and longevity. Research is finding that it is actually causing diabetes.
Maintaining what the U.S. considers a "heavier" weight without cycling is healthier for you on all fronts.
The kind of hypnosis for weight loss that I do focuses on changing patterns in your life to support mindful eating, less emotional eating, and less overeating regardless if that results in weight loss. It's for feeling better about yourself and your body no matter what shape and size it is.
Listen in to the Hypnotize Me podcast episode that I did on this topic or watch Sandra Aamodt's Ted Talk below.
Consider the research and Ted Talk by Sandra Aamodt.

Hypnosis helps you Maintain Mindful Patterns
What does this mean for you? In my practice in Broward County, Florida when someone comes in for weight loss, we talk more about changing patterns – decreasing overeating and emotional eating. Increasing more mindful eating. We don't do just one session. We do several sessions (3-5)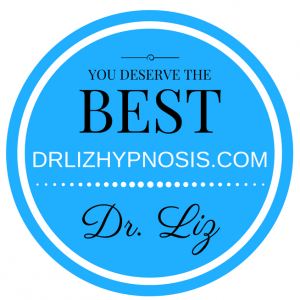 which focus on changing thought patterns and lifestyle choices into healthy ones and then enhancing those changes with hypnosis.
You benefit as a client for mindful, body positive eating patterns which last.
If you're ready to make a positive change in your life for your health and would like the magic of custom hypnosis in Broward county and the Fort Lauderdale area, email me at drliz@drlizhypnosis.com. We'll set up an appointment and get you started on your path to feel better about yourself and your eating.
Yours in health,
Dr. Liz