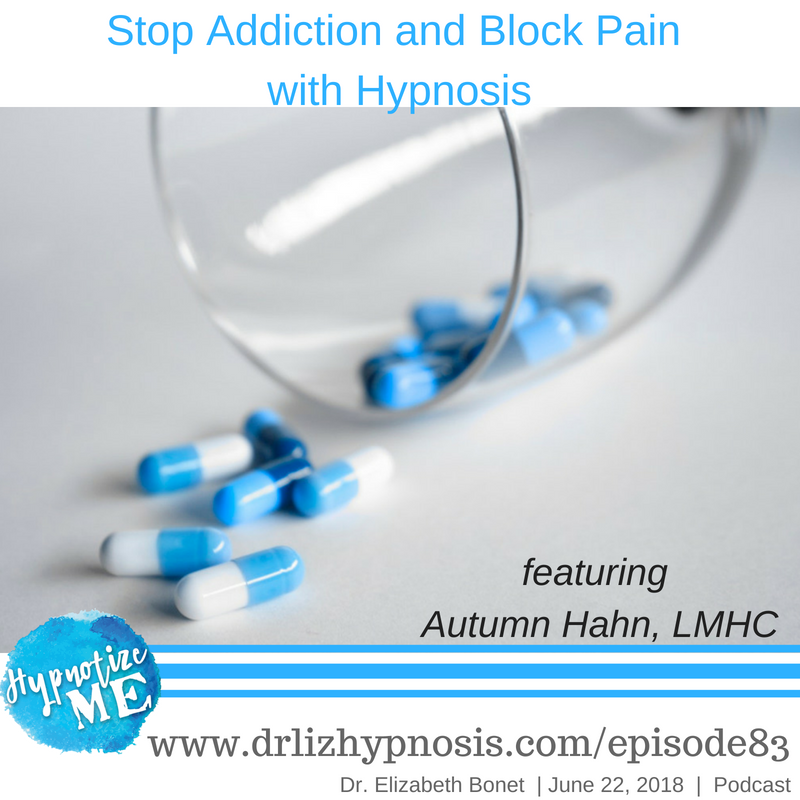 Dr. Elizabeth Bonet interviews Autumn Hahn, LMHC who was a clinical director of a drug and alcohol rehabilitation facility. Please note that aversive images are described in this episode from minute [9:45] – [11:10]. If you get images stuck in your head or have a physical abuse history, you may want to skip that section.
What we'll Learn
– How Autumn uses hypnosis to stop addictive cravings.
– Autumn's opinion about 12-step effectiveness.
– Techniques she uses in a group setting to stop addiction.
– Whether hypnosis be used as a "primary" first course treatment for addiction.
– Whether hypnosis can be used to decrease use of a substance.
– Pain blocking techniques useful during recovery or for any other time (including tattoos)!
Autumn Hahn can be found at http://www.clearmindgroup.com
Resources Mentioned
Episodes about Rapid Resolution Therapy:
https://drlizhypnosis.com/episode38
https://drlizhypnosis.com/episode39
More Resources On the Website
Downloads to help your life. I offer several hypnosis files to help you feel calmer and less anxious.
Thank You for Listening
Hypnotize Me is the podcast about hypnosis, transformation, and healing. Certified hypnotherapist and Licensed Mental Health Counselor, Dr. Elizabeth Bonet, discusses the research behind hypnosis, interviews the professionals doing it, and talks to individuals who have had hypnosis to see what happened afterwards. Free hypnoses are also given from time to time. If you're interested in learning more about the magic of hypnosis, psychotherapy and mindfulness, this is the perfect place to feed your fascination!
I know that our lives are busy, and I'm grateful that you took the time to listen to this week's podcast.
If you enjoyed today's episode, please share it with colleagues and friends using the social media buttons on this page.
Please consider leaving an honest rating and review for the podcast on iTunes as this helps the podcast reach more people to help in their journey towards transformation and healing.
Finally, feel free to join over 2,500 members who have signed up for the Conversations for Effective Living Newsletter.
You'll learn valuable tips for your life and get the podcast episodes delivered right to your inbox.
You'll also get FREE access to several Hypnosis Files you can download, share with friends, and use at your leisure.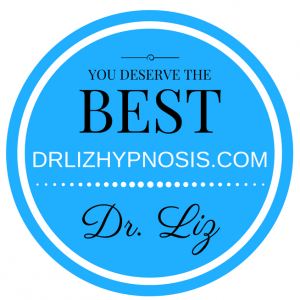 ---
I specialize in hypnosis for anxiety and chronic conditions. Although my office is in Broward county and the Fort Lauderdale area, I work all over the world. If you would like the magic of custom hypnosis, email me at drliz@drlizhypnosis.com.
Yours in health,
Dr. Liz