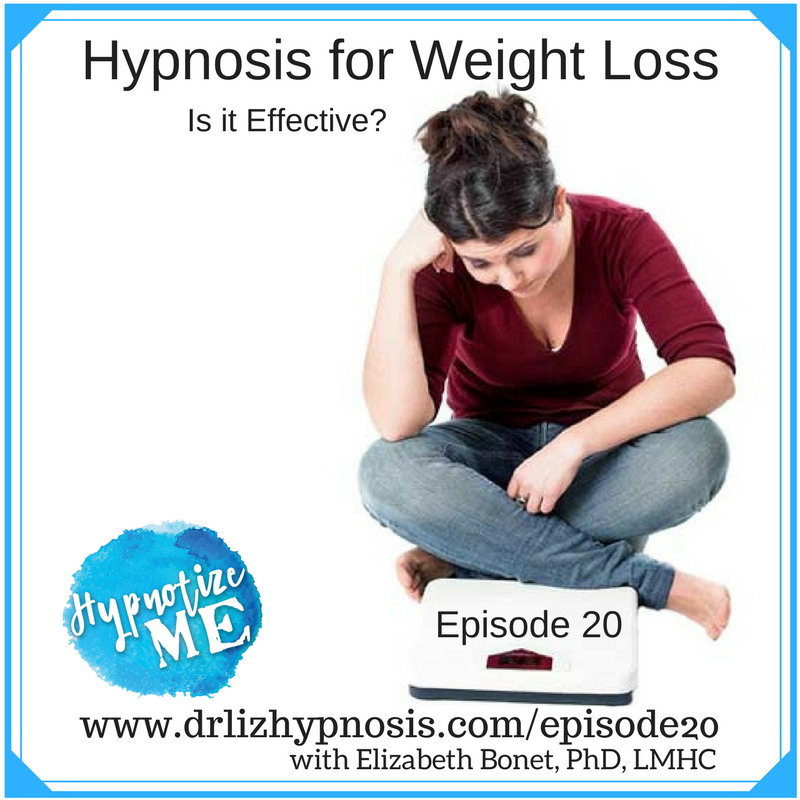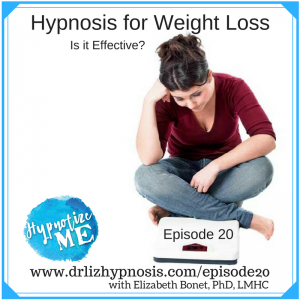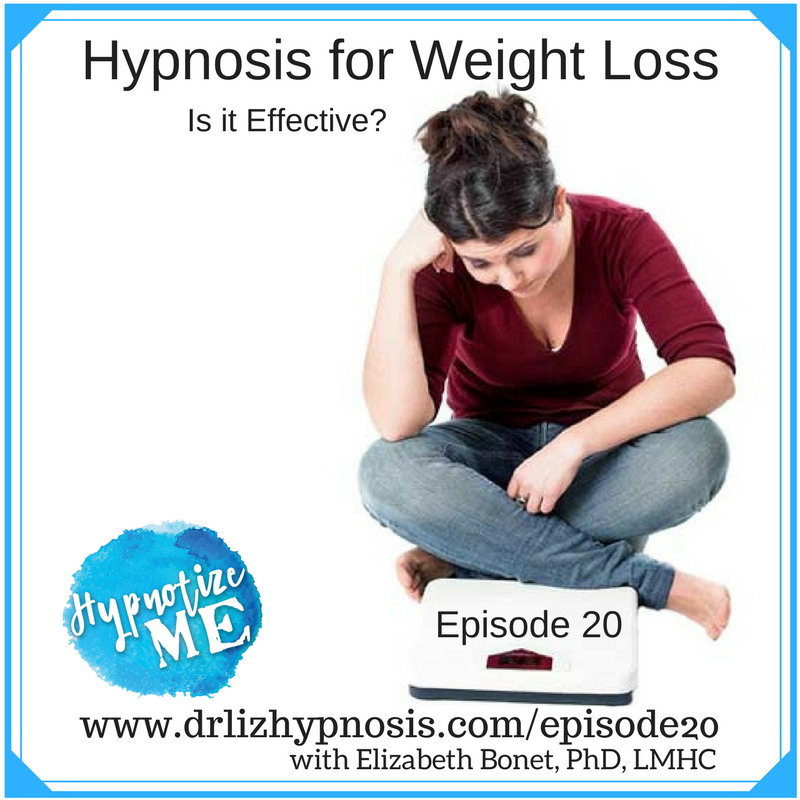 Is hypnosis for weight loss effective? In this special episode, Dr. Liz shares her own journey with weight loss and explores if hypnosis for weight loss is effective. Dr. Liz reviews Sandra Aamodt's book, "Why Diets make us Fat" and gives multiple influences on weight and weight loss:
---
What we'll Learn
Significant factors that contribute to weight gain, weight loss, and our individual differences.
Emotional factors
The prenatal and postpartum period
Abuse and stress
Sleep
Bariatric surgery
Emotional eating
The Top 4 Things you can do to Improve your Health
(Matheson, King, & Everett, "Healthy Lifestyle Habits and Mortality in Overweight and Obese Individuals," Journal of the American Board of Family Medicine 25(1) (2012): 9-15.)
Exercise 12x/month (that's 3-4 days per week)
Eat 5 or more servings of veggies and fruits per day
Light to Moderate Drinking – less than a drink per day for women and about 2 drinks per day for men
Resources Mentioned
Sandra Aamodt writes an amazing book, "Why Diets Make us Fat" full of details about the statistics I mentioned on the podcast as well as countless other studies that she mentions. She writes it in an engaging way so that it's not all (boring) statistics and studies. The research is compelling. Here's the link to her Ted Talk as well.

More Resources On the Website
Downloads to help your life. I offer several hypnosis files to help you Love Exercising and to help you Eat Healthier.
There are several podcasts about Smoking Cessation and how to stop Smoking. Give them a listen. If you're local to Broward County, check out my Stop Smoking page.
HM 10:  The Research behind Smoking Cessation Click here to listen.
HM 09: Journey to a Non-Smoker – An Interview with Stacey Horn Click here to listen.
Thank You for Listening
I know that our lives are busy, and I'm grateful that you took the time to listen to this week's podcast.
If you enjoyed today's episode, please share it with colleagues and friends using the social media buttons on this page.
Please consider leaving an honest rating and review for the podcast on iTunes as this helps the podcast reach more people to help in their journey towards transformation and healing.
Finally, feel free to join over 2,500 members who have signed up for the Conversations for Effective Living Newsletter.
You'll learn valuable tips for your life and get the podcast episodes delivered right to your inbox.
You'll also get FREE access to several Hypnosis Files you can download, share with friends, and use at your leisure.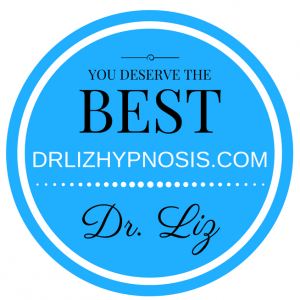 ---
I specialize in hypnosis and CBT for anxiety and chronic conditions in Broward county and the Fort Lauderdale area. If you would like to reduce anxiety and work towards greater balance and happiness in your life, email me at drliz@drlizhypnosis.com.
Yours in health,
Dr. Liz