Hypnosis for Weight Loss
The U.S. is pretty much obsessed with weight loss, thinking it is the magic pill that fixes everything.
Before we get started, this is not one of those long sales-y pages full of testimonials and weight loss tips. I'm a licensed psychotherapist and hypnotherapist. I'm a professional who has 20+ years of education and experience helping people truly change, not just go on a diet.
Weight loss is not a magic pill. If you have bad eating patterns before a weight loss "fix," "diet," or surgery, you'll have them afterwards. And you'll gain back weight. According to the research, cycling up and down in weight is actually worse for your health than maintaining a steady weight..
I can tell you that hypnosis can help you with changing eating patterns, eating mindfully, and body acceptance, and feeling positive about yourself no matter your shape and size.
Hypnosis is a supportive process. If changing eating patterns and decreasing overeating nd binging results in weight loss, which it often does, and helps you feel better about yourself then fantastic. It's a win-win. But even better is knowing that your patterns have truly changed to support the maintenance of your new weight and that you have a tool that you can use at any time to help you.
It's not a Quick Fix
Patterns that have developed over 10+ years take a little time to change so we do deeper hypnosis processes to change subconscious beliefs getting in your way – beliefs like "My body can't change" or "I can't control my eating."
Click to Schedule a Free Consultation
Consider this example: I made a recording for someone who wanted the bariatric surgery but needed to lose weight to get there. He listened to the hypnosis every night while he slept, putting his phone on his nightstand and just letting it play while he fell asleep, for several weeks. He then decided to go to Overeaters Anonymous and change his life that way. He started their program and gradually begin to eat healthier. He began to exercise more, slowly.
Everything I had put into the hypnosis happened. He continued to listen to the hypnosis every night and eventually I made second, third, and fourth hypnosis recordings for him around food choices, healthy choices, and relapse prevention.
Here's another real life example of how effective hypnosis can be to change patterns. I did a hypnosis recording for a friend who had just had the bariatric sleeve put in. He wanted to make sure that he maintained his eating so that he didn't eat his way out of the sleeve, which sometimes happens IF people don't change their eating patterns! You can read more about him and the  bariatric sleeve surgery  or listen to my interview of him on the Hypnotize Me podcast.
From a client who did even deeper hypnosis (Core Healing) to fix her eating: "I just wanted to let you know that I feel FRICKEN GREAT! My BELIEFS regarding eating and self-care have definitely changed, which are positively impacting my decisions. Also, the areas we addressed during my first core healing are absolutely strengthening (i.e, self love). I also have a new healthy mind set in place, which does not consist of extremes or self-loathing. AMAZING! Thank you, thank you, thank you!" ~ E.C.
If you want hypnosis to support more mindful eating and less emotional eating, to change patterns of relating to food, and to feel better about yourself, I'm happy to be of service to you around changing those patterns. I know from professional and personal experience how difficult it can be and how much support can mean in changing the patterns.
You benefit as a client for mindful, body positive eating patterns which last.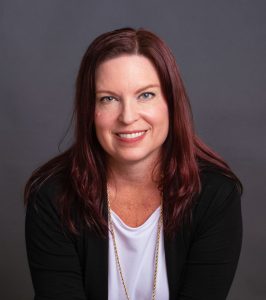 If you're ready to make a positive change in your life for your health and would like the support of hypnosis, let's get you started on your path to feel better about yourself and your eating. Schedule a free telephone consultation to discuss goals, costs, and schedule.
Click to Schedule a Free Consultation
Yours in health,
Dr. Liz