Hypnosis for Bariatric Surgery in South Florida
*If you're looking for regular (not surgical) hypnosis for weight loss, please click here.
Hypnosis is particularly effective pre-operative and post-operative if you're having bariatric surgery. It will help you heal faster and cement the lifestyle changes that are necessary after surgery to step into your new life.
Hypnosis helps you get ready. And then helps you live the life you want after your bariatric surgery.
Weight loss hypnosis for bariatric surgery can reduce complications, recover and heal faster, and change your lifestyle and eating patterns. You can eat your way out of the sleeve or cause complications by not following medical instructions to change your lifestyle. Hypnosis helps you make these changes. See how it helped Eric change his life.
Meet Eric. Eric was 390 lbs and going in for Bariatric Surgery to get the sleeve put in. People eat their way out of the sleeve and have all kinds of complications if they don't change their eating patterns. Eric knew that if he wanted to maintain the weight loss and reduce complications, then he would have to change his own eating patterns, reduce emotional eating, and eat healthier.
Listen in to Eric's interview on the Hypnotize Me podcast.
[spp-player url="http://traffic.libsyn.com/hypnotizeme/HM-Eric-Gastric-Sleeve-C.mp3″]
"I wanted to do everything I could to support my weight loss after surgery as well as reduce the risk of complications. The hypnosis that Dr. Liz did helped me heal quickly and change my eating patterns for success. I've lost well over 100 lbs and am still going." ~ Eric Glass
Eric – Before bariatric surgery
Eric – After Bariatric Surgery
supported by Hypnosis for Making Changes
---
Hypnosis for Changing Eating Patterns is Effective
I did a hypnosis for him that was incredibly effective. He listened to it for months and months and even now still listens to it from time to time.
It helps him eat healthy foods.
It helps him not eat emotionally.
It helps him exercise more and fit small bursts of exercise into his day.
It helps him fall asleep and feel calmer.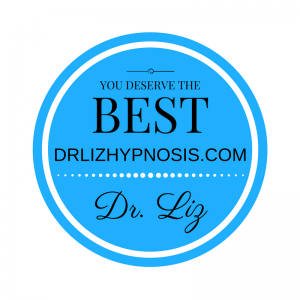 The hypnosis helped him develop patterns that felt better to him so he could be more present for his life.
Hypnosis to prep for bariatric surgery includes assessment and hypnosis.  We look at your eating patterns and how you can change them. You also get recordings of the hypnosis sessions to download and listen to on a daily basis. 
Please email drliz@drlizhypnosis.com to schedule an appointment.