Hypnotize Me hit half a million downloads! That's fantastic for a niche podcast! Dr. Liz shares about her journey and why she keeps going.

Transcript
Hi everyone Dr. Liz here. Well, we have done it. We've gone over half a million downloads. I just want to say how happy I am about this. I know that hypnotize me is a small niche podcast, but I never anticipated getting to this level truly. And it is because of you, people that we got there, that you listen, that you share it, that you send it to friends that you read and review.
A quick reminder here. If you haven't rated and reviewed it, please do so. It helps people discover the podcast.
So I just want to thank you so much. I've learned so much along the way through podcasting it's helped me become a better speaker. I would say I'm not a public speaker, but in my personal and professional life, it definitely helps me notice speech patterns. I know that's a funny thing to say about podcasting, but it's true when you start editing and you hear people's speech patterns, some of those are very natural.
There's no reason to get rid of them, but others that you see show up over and over are sometimes the ones to look at. So I've done that in my own life. Like the use of "rights" or "like" –  both of those, like when I say, "oh, that sounds good, right? Or don't you think that blah, blah, blah, right?" You know that, right? It's really wanting someone to agree with you. So I've begun to notice it have looked at that personally and said, okay, where do I start saying? Right. And how do I decrease that? Because really, I don't need people to agree with me. It's up to them. It's their personal choice, whether they agree with me or not. So I believe the podcast has made me a better speaker.
It's certainly made me a better hypnotherapist hands down from all the people that I've interviewed. Some of them very well known in the field. Some of them lesser known people, not just in the hypnosis field, but people working in healing and transformation; It's given me so many more tools in my toolbox in terms of being a therapist, from things that I can recommend to someone or people I can refer to if I don't think I'm the right practitioner to help them; to the ways that I use and work with hypnosis both in my professional life, as a hypnotherapist and in my personal life.
The other big thing that the podcast has given me is fun. It's really fun to do the podcast. It's really nice to talk to people. It helped me feel more connected all through the early days of the pandemic. And it continues to help me feel connected to people. I meet the most interesting people. And then I also have podcaster friends that are also podcasting, where we started around the same time and we're in a group together.
And that has been a really good part of the whole journey for me. It's also helped me feel connected to you guys.
Like when you email me and ask me a question or complete the surveys that I send out every two years or so, I feel much more connected to my listeners. I love hearing from you from your emails, or sometimes they get a phone call. Sometimes people schedule a new client consultation, which is a free telephone or zoom consultation. Sometimes you become clients. Sometimes you don't. Either way is okay for me. I really just want to be able to help people that I feel like I can really help. Otherwise, I refer them to someone who I think could really help them. But it's helped me feel connected to people in a way that I really did not expect.
Remember you can get a free hypnosis file over on my website. There is one to reduce fear and anxiety. When you get to the thank you page, there's also a couple others over there, but that's the main one that's on the page is to reduce fear and anxiety.
And also remember there's all kinds of free hypnosis files on the podcast. So I have over like over 15 files. I just published one to have a better surgery that you listen to before surgery. My most popular one is probably the one for insomnia. There will be an update to that one coming in the next couple of months. So remember, you can always search the word "FREE" up in whatever podcast player you're using and they should all pop up. All right, everyone have a wonderful, wonderful day. And thank you again for being on this journey with me. Peace
Do you have Chronic Insomnia? Find out more about Dr. Liz's Better Sleep Program at https://bit.ly/sleepbetterfeelbetter
——————–
See more about Dr. Liz and get Free hypnosis files at http://bit.ly/drlizhypnosis
Search episodes at the Podcast Page http://bit.ly/HM-podcast
Help yourself with Hypnosis Downloads by Dr. Liz! http://bit.ly/HypnosisMP3Downloads
Twitter @DrLizBonet#hypnotizemepodcast | YouTube  |  FB  |  LinkedIn
———
A problem shared is a problem halved.In person and Online hypnosis for healing and transformation. Schedule your free consultation at https://www.drlizhypnosis.com.
Listened to in over 140 countries, Hypnotize Me is the podcast about hypnosis, transformation, and healing. Certified hypnotherapist and Licensed Mental Health Counselor, Dr. Elizabeth Bonet, discusses the research behind hypnosis, interviews professionals doing transformational work, and talks to individuals who have had hypnosis. Free hypnoses are also given from time to time. If you're interested in learning more about the magic of hypnosis, psychotherapy and mindfulness, this is the perfect place to feed your fascination!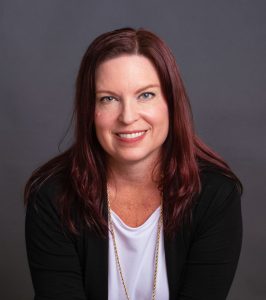 I work with people all over the world. If you want to feel better and have a transformed life, grab your Free Consultation with me to get the deets on working together (the how, the when, the where, and the how much)!
Click to Schedule a Free Consultation
Peace and Health,
Dr. Liz