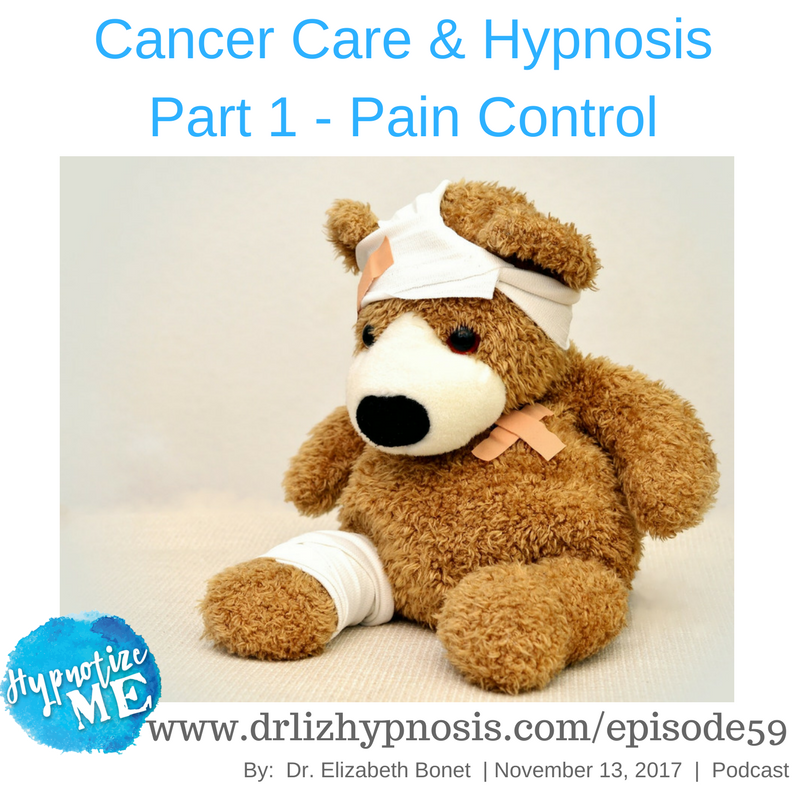 Welcome! Dr. Elizabeth Bonet discusses some of the research around cancer care and controlling pain with hypnosis. We'll Learn:
How hypnosis shows up on neurological scans
What area of the brain processes pain and how hypnosis affects it.
How hypnosis can be helpful to reduce the experience of pain and raise the quality of life during cancer treatment.
How to reduce anxiety in order to reduce pain.
Studies discussed
Cancer affects a growing proportion of the population as survival improves. The illness and its treatment brings a substantial burden of symptoms, including pain, anxiety, insomnia, and grief. Here, the uses of hypnosis in the treatment of these cancer-related problems will be reviewed. The utility of measuring hypnotizability in the clinical setting will be discussed. The current neurobiology of hypnotizability and hypnosis will be reviewed. Methods and results of using hypnosis for pain control in acute and chronic settings will be presented. Effects of hypnotic analgesia in specific brain regions associated with pain reduction, notably the dorsal anterior cingulate cortex and the somatosensory cortex, underlies its utility as a potent and side-effect free analgesic. Methods for helping those with cancer to better manage their anxiety, insomnia, and grief will be described. These involve facing disease-related stressors while dissociating the experience from somatic arousal. Given the serious complications of medications widely used to treat pain, anxiety, and insomnia, this article provides methods and an evidence base for wider use of techniques involving hypnosis in cancer care. Altering patients' perception of pain, disease-related stress, and anxiety can help change the reality of their life with cancer.
Classen, C., Butler, L. D., Koopman, C., Miller, E., DiMiceli, S., Giese-Davis, J., … Spiegel, D. (2001). Supportive-expressive group therapy reduces distress in metastatic breast cancer patients: A randomized clinical intervention trial. Archives of General Psychiatry, 58, 494–501. doi:10.1001/archpsyc.58.5.494
Spiegel, D., & Bloom, J. R. (1983). Group therapy and hypnosis reduce metastatic breast carcinoma pain. Psychosomatic Medicine, 45(4), 333–339. doi:10.1097/00006842-198308000-00007
Spiegel, D. (1981). Vietnam grief work using hypnosis. American Journal of Clinical Hypnosis, 24(1), 33–40. doi:10.1080/00029157.1981.10403281
Nishith, P., Barabasz, A., Barabasz, M., & Warner, D. (1999). Brief hypnosis substitutes for alprazolam use in college students: Transient experiences and quantitative EEG responses. American Jounal of Clinical Hypnosis, 41(3), 262–268. doi:10.1080/00029157.1999.10404217
More Resources On the Website
Downloads to help your life. I offer several hypnosis files to help you feel calmer and less anxious including one for pain reduction.
Thank You for Listening
I know that our lives are busy, and I'm grateful that you took the time to listen to this week's podcast.
If you enjoyed today's episode, please share it with colleagues and friends using the social media buttons on this page.
Please consider leaving an honest rating and review for the podcast on iTunes as this helps the podcast reach more people to help in their journey towards transformation and healing.
Finally, feel free to join over 2,500 members who have signed up for the Conversations for Effective Living Newsletter.
You'll learn valuable tips for your life and get the podcast episodes delivered right to your inbox.
You'll also get FREE access to several Hypnosis Files you can download, share with friends, and use at your leisure.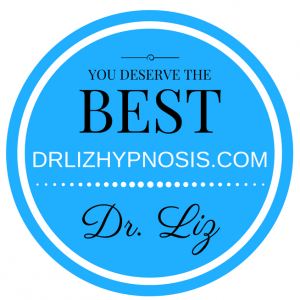 ---
I specialize in hypnosis for anxiety and chronic conditions in Broward county and the Fort Lauderdale area. If you would like the magic of custom hypnosis, email me at drliz@drlizhypnosis.com.
Yours in health,
Dr. Liz