Thank you for Subscribing!
Whew! You're done! That wasn't too bad! Your link to the FREE Hypnosis will be in your email AND are below for your handy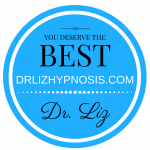 reference. Below are also the links to all the free material on the website right now.  Feel free to take one or take them all!
For any Hypnosis . . .
Be sure to Download it to your phone or computer or it may cut out about halfway through due to Dropbox settings that I don't have the power to change (I've asked!). Here's a short video about how to download: http://bit.ly/2tOGnzw
You can listen to it either during the daytime or nighttime but be sure that you are not driving when you're listening to it. It's designed for you to be either sitting or lying down. Feel free to share with any of your friends or family!
Please note that these downloads are not mental health treatment nor should they replace mental health treatment. If you need psychotherapy or hypnotherapy, please seek treatment from a trained professional. I work with people all over the world. If you would like the magic and science of custom hypnosis, schedule a free consultation to see if we're a good fit to work together using the link below or above.
Click to Schedule a Free Consultation
Hypnosis and Meditations – Please feel free to SHARE with a friend!
Free Hypnosis for Insomnia with information:  Download Here
Meditation to Reduce Fear and Anxiety: Download Here
Hypnosis for Emotional Strength & Stability: Download Here
Autogenic Training  for General Stress Reduction:  Download Here
Hypnosis for a Better Pregnancy & Birth: Download Here
Hypnosis to Jump Start Weight Loss – I'm sorry, but this offer has expired. Check out the Hypnosis to Love Exercising and one for Healthier Eating Habits.
Guides and Ebooks:
Anxiety Worksheet (Click to see the Video and Blog Post) or Download Here
The "Gift Giving Guide to You!" Download it Now!
Super Fast Primer on Goal Setting:  Download Here
"Your Marriage can Change Overnight: Ten Tips for Couples in the New Millenium" : Download Here
Here are some FAQs about Hypnosis:
Will I bark like a dog?
Nope. People cannot be made to do things under hypnosis that they don't want to do. Hypnosis may be thought of as encouraging the clients' creative imaginations to make changes in their behaviors, attitudes, emotions, & feelings that are in accordance with their values.
What is hypnosis like?
Most people just feel very relaxed as they sit with their eyes closed. You will hear everything that I say to you and remember it as well. It's just like a deeply relaxed state.
Will I be able to drive afterwards?
Yes, you'll feel rested and refreshed.
What if I fall asleep but need to get up in the middle of the night (like my child needs me or I hear something)? Will I be able to?
Yes, absolutely. In fact, I say directly that you can wake up easily if something or someone needs your attention.
What if something interrupts me in the middle of the recording?
You can always stop or pause the recording at any time and be able to attend to something that needs your attention. This should not cause any ill effects and you can come back to the recording when you're able to.
Enjoy your hypnosis!
Yours in health,
Dr. Liz
***These electronic recordings are intended only to teach non-patients the use of self-hypnosis for the individual's own therapeutic use. The use of these recordings for any other purpose is
strictly prohibited. Elizabeth Bonet, PA, disclaims any liability for the use of this recording for any other purpose, and/or for the use of this recording without following the accompanying
instructions, and/or for any damages resulting from hypnosis. If the recording is not giving you the desired result, you should stop listening to it and contact a mental health professional.***