The Sleep Better, Feel Better Program

You're only 4 hours away from better sleep!
Ohhh Sleep, wonderful Sleep . . . 
Wouldn't it be nice to not have to worry about sleep? To know that you can fall asleep within a reasonable amount of time. And to just do a couple of things to prepare yourself, lay your head on the pillow, turn off the light, close your eyes and fall asleep? And wake up feeling like a million dollars, looking forward to the day ahead, feeling happy and refreshed.
Do you both crave and dread sleep? Do you feel like you're going crazy without it, but then when you lay your head down . . . . drumroll . . . you can't sleep! It's Insane!  
Talk about frustrating and feeling like there's something wrong with you, like you're broken.
And then you start thinking about everything you have to do the next day, even everything that didn't get done that day because you were too tired, couldn't concentrate, felt foggy, lost your train of thought . . . the list goes on.  
You feel miserable. You know you're intelligent! Why can't you just figure this one piece of your life out so you don't have to be so embarrassed of losing track of your train of thought, losing words right in the middle, even losing the list you just made to help you stay on track? 
Why can't you be like your husband or sister or sister-in-law who just lays their head on the pillow, falls asleep and stays asleep through the whole night? (You envy them and could kill them both!) 
Can you think of a time when it hasn't been this way? When you slept better?
Or maybe even just one night that felt heavenly.
If you could just grab one good night of sleep everything would feel and BE better.
Let me guess. You've tried everything . . . 
You've tried medication (with all it's crazy side-effects)!
You've tried sleep hygiene (useless and frustrating)!
You've tried putting your phone in the kitchen (that's a long walk in the middle of the night).

You've tried blue light glasses during the day AND night.

You've tried darkening your room.

You've tried herbal teas, calming drinks, supplements, bananas (bananas!?!).
You've tried yoga (feels good but at 2am)?
You've tried meditation (please don't make me).

You've even tried some not so legal things . . .
I've come to the conclusion that some of the "standard" recommendation for Insomnia just don't work.
How do I know this?
 ~ Because I've been there. ~
Insomnia is my speciality because I struggled with it too most of my life. It started in childhood and just got worse in adulthood. I would try to fall asleep and lie awake wondering what I couldn't. Or on nights when I could fall asleep, I would wake up hours later, far before dawn, staring at the ceiling for hours, and wondering when it would finally be ok for me to get out of bed. 
Crazy college hours. Becoming a mom. Crazy baby and kid hours! The anxiety of working as a single mom supporting my kids. Believe me, I've been there! 
I first started studying insomnia 30 years ago. My honors thesis in undergraduate college was on sleep and anxiety. Then I continued my studies and earned my PhD in Clinical Psychology. Afterwards, I went to work in the high pressure corporate world where what I was doing impacted the whole company. Years later, I went back to being a psychotherapist and started a private practice where I saw clients for all kinds of problems, and specialized in anxiety.
I was also teaching yoga at the time too and keeping my eye on the world of hypnosis. I found it fascinating, but my close friends thought it was too far out there. A couple of years into my private practice, I took the leap and went to a training in Hypnosis. I was hooked! And went to another training and another training which resulted in years and years of hypnosis training! I loved it!
Before hypnosis . . . 
I used to struggle trying to help my own clients with sleep. They would do everything on the "You should try" list and come back and say it didn't work.  
After hypnosis . . . 
I had something that I could use to help myself feel better about sleep every single night! And what was even more remarkable was that I finally had something to offer my clients that worked for them too. I was thrilled!
My clients are able to:
Have a sleep routine that works for them where they can just close their eyes and fall asleep.

Figure out their daytime triggers so that their body is ready for sleep at night.

No longer worry about whether they will sleep that night or how much they will sleep.

Know their natural inclinations and work with their body instead of against it.

Get things done! At work. At home. Big and Small!

Keep their focus and concentration the next day (and the next and the next).

Wake up feeling good about the day ahead.

Be the partner they want to be.

Be the parent they want to be and take care of their kids.

Travel easier and look forward to traveling because they know they have good tools to use.
"I can tell you I've tried all kinds of stuff before. From last week to this week, I was actually able to fall asleep better. I was sceptical, but tried out what we talked about and listened to the hypnosis file. It worked! It really worked! I know I have a ways to go still, but I wanted to let you know this before our next session."
~ Donna N.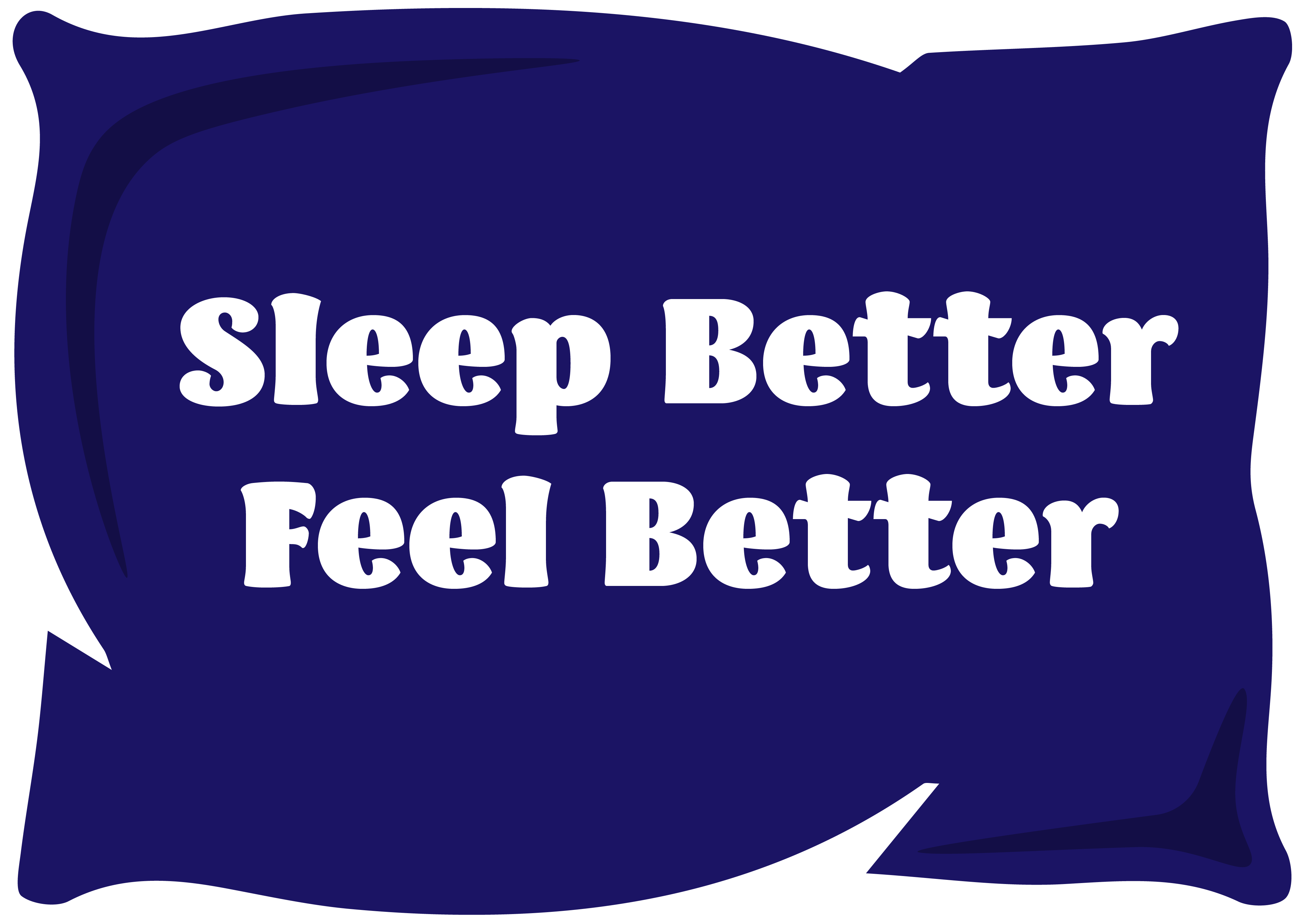 Let me be honest. I worked on it for the better part of a year. After the first time I ran the program, I did an ending survey . . . 
Every single participant improved their sleep significantly, not just a little . . . a LOT!
They all said it improved their sleep 100%!
This surprised me as much as it may surprise you! I thought people would improve their sleep, but 100%! Wow! Now granted, there were 6 participants (not hundreds) because I was testing out the program. But still, I truly felt that I was of service in the world, one of my personal and professional missions.
In the time that we're in right now, people are anxious and stressed and all of that stress and anxiety is affecting your sleep! We also all need connection! We need people to talk to! You're going to be in a live meeting with other people who understand your pain. Everyone is going on this incredible journey together. 

You're going to Kick-Start your Sleep with informaion and specific, step-by-step actions to build your sleep skills, confidence, and keep you moving forward. You can drastically improve your sleep in just one month! 

And, if you choose it, you'll also be meeting with me in a one-to-one consultation so that you can fall asleep as fast as possible AND as reliably as possible every single time. I'll ask you a series of questions so that I can handcraft a unique hypnosis recording that's perfect just for you. That you can keep and use for the rest of your life!
PLUS we'll have a 30-minute Personalized, One-to-One Problem busting coaching session with Dr. Liz to follow-up just in case there's anything you need to work on to get your sleep to the best it can be. 
The whole reason people pay for coaching is to get well deserved, FOCUSED ATTENTION. I've found the best way to provide this is with a laser focused and thorough response to your personal questions, after having immersed you in the basics.
All meetings held through Zoom so that you can join through your computer or your smart phone

No Matter Where in the World You Live.

You can join in your PJs from the comfort of your own home.

Every presentation is recorded and made available for replay within 48 hours just in case you are unable to make the live calls.

You may also send in questions beforehand and I will do my best to answer them.
Four Recorded Hypnosis Files that you can use whenever you like!
Reset your Inner Clock so that you can reliably Fall Asleep and Stay Asleep!
How to feel Rested anytime that you want to!

Learn Self-Hypnosis that helps you Sleep Better the rest of your life!
Solve your Middle of the Night Waking so that you fall back asleep faster and easier!
Easily change your Beliefs so that you can Sleep Better!
Bonus for All Participants
Two Extra Hypnosis Files
"Let go of Thoughts"
This hypnosis helps you shut down your busy mind!
Don't let those thoughts drive you crazy anymore or make you miss sleep.
Shut them down with this extra bonus hypnosis file!
&
"Reduce Jet Lag" 
Travel through time zones without being zombified by jet lag!
Instead, adjust quicker and feel better faster when you arrive at your destination!
If you're not sure you can even "do" hypnosis or "be" hypnotized, rest assured that you're very familiar with the trance state. You probably feel like you walk around like a zombie all day long already!
Seriously, hypnosis is a skill that anyone can learn and use to their benefit. In fact, my whole goal for you is for you to be able to put yourself to sleep with self-hypnosis! 
To be honest, I don't know if this will work for you. There's no way for me to know since you're a unique, lovely individual. I can tell you that I've never worked with anyone who didn't get benefit from what I taught them. But you may be the exception (who knows?). 
I'm sure you've tried everything too and maybe you're too exhausted to try one . . . more . . . thing. I get it. I totally get it. And if you're too tired to try to sleep better, it's ok.  
But if you're not. If you're willing to have an open mind and to just see if this will work for you . . . 
I'm up for helping you, for sticking with you,
for giving you support until you
Sleep Better AND Feel Better!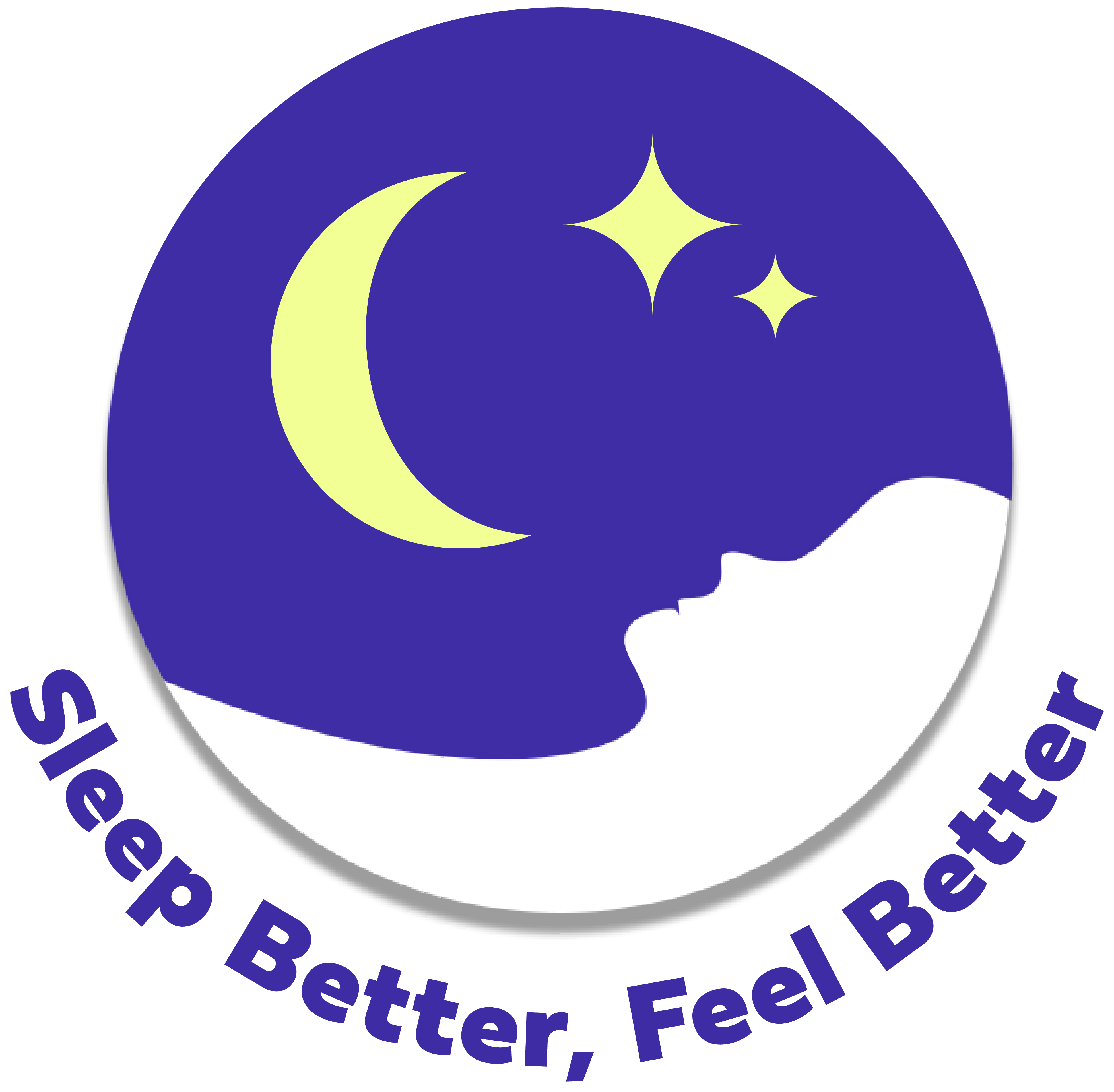 "It's like listening to a friend who knows her stuff! Dr. Liz is so personable, yet has a wealth of expertise, but it's like listening to a friend who cares about you and loves what she does. Who could ask for more?"

- Patricia Y.

"I really didn't know if hypnosis would work for me. I like science and didn't think there was a lot of research behind hypnosis. It turns out there is. But in the end it didn't even matter to me. I learned how to sleep better and that's what I really wanted anyway!
- Jordan H.

"Thank you so much for the Sleep Better, Feel Better program. Despite the fact that I've been going through some difficult issues, my sleep overall has still been good. I have reread the handouts several times and they're excellent references for me. Overall my sleep has improved so much with this program. Thank you, Dr. Liz, for all your help and experience. Your positivity and care and concern for us really shines through!
- Janet S.
"The Sleep Better, Feel Better program didn't just help me. It ended up helping my kids too! I didn't expect that at all but was able to apply what I learned to helping them sleep better as well. For me, it completely changed how I approach sleep or a sleepless night. I have far fewer of those now in just 4 weeks. I really loved the hypnosis files too and a few have become favorites that my daughter even asks me to put on her her at night. Thank you, Dr. Liz!
- Veronica A.
Four LIVE Sleep Master Classes ending with a Live Hynotic process to make an immediate impact on your quality and quantity of sleep.

Step-by-step actions to build your sleep skills, confidence, and keep you moving forward!

All Informational Handouts drawing on the latest scientific research.

Simple actions you can take to improve your sleep. 

Hypnosis Every Week!




4 MP3 Hypnosis Downloads for you to Keep!

Access to Recorded Groups for 1 Year!



Four LIVE Sleep Master Classes ending with a Live Hynotic process to make an immediate impact on your quality and quantity of sleep.




Step-by-step actions to build your sleep skills, confidence, and keep you moving forward!

All Informational Handouts drawing on the latest scientific research.

Simple actions you can take to improve your sleep. 

Hypnosis Every Week!

4 MP3 Hypnosis Downloads for you to Keep!

Access to Recorded Groups for 1 Year!

One-on-One 30 Minute Coaching Session with Dr. Liz

Custom Hypnosis Recording just for You to use the rest of your life!

Follow-up 30 Minute Coaching Session with Dr. Liz to knock out any lingering sleep questions



Americans spent $41 billion on sleep aides in 2019. You read that right - $41 Billion! 
You've already spent so much money if you add it up on supplements, mattresses, sleep equipment. I've met clients who have spent thousands on that stuff alone. Silk eye masks, sound machines, and supplements get quite expensive. Without any of it working long-term!
To work with me one-on-one would cost $2000 -$3000. 
I'm not exactly sure when I'll run the next program so please join my newsletter to get updates!
Next Start Date:  TBA in the Summer or Fall of 2021

Meeting Dates:  TBA
Meeting Time:  TBD
You're only 4 hours away from Better Sleep . . . 



0
day
15
hours
6
minutes
8
seconds
Some of you will instinctively know that this is what you need right now. If that's you and there's a startdate listed up above, go ahead and sign up.
But if you're not so sure and you have any questions about the program, please Schedule a Call with me so that I can answer them and help you decide whether the program is a good fit for you.

Copyright 2020 (c) All Rights Reserved
Privacy Policy | Full Disclaimer and Terms of Use
Brief Disclaimer: Any videos, blog posts, and/or podcasts on this website are informational and NOT a substitute, replacement or in conjunction with individual, family, couples, and group psychotherapy. If you or someone you know is in need of or seeking mental health services, please contact a local mental health service provider for treatment. For more resources pertaining to mental health, please visit www.nami.org
This is the bottom slider area. You can edit this text and also insert any element here. This is a good place if you want to put an opt-in form or a scarcity countdown.