Love Exercising!
Immediate Download!
Enjoy Exercising, looking forward to it, planning for it,
and even dare I say . . . Crave it!
Change your "Ugh" to a "Hell Yeah!" 
Wouldn't it be nice to love to exercise? And wake up looking forward to it? Knowing how good it feels to move your body? Checking it off your list, feeling happy and refreshed afterwards. Telling your friends and family doctor, "Yep! I exercise almost every day and love it!" Improving your health and feeling better about yourself!
Studio Recorded & Mastered; Background Music Included; Runtime/Length [24:58]
Do you hate to exercise and have to drag yourself to the gym (or don't make it there at all?) Do you dread it or just put it off for weeks which turns into months which can even turn into years (yikes!)?
I felt the same way for many, many years and would look at my friends who did love to exercise with envy. What did they have that I didn't? Why was it so enjoyable for them? Why did they run off to the gym, a spinning class, or an exercise class like it was a huge treat?
Then I discovered that hypnosis changes your brain patterns and habits into ones you love. If you want to Love to Exercise, this is the hypnosis file for you! What a wonderful feeling it will be to enjoy exercising! That can all be accomplished with regular listening to "Enjoy Exercising" by Dr. Liz.
Based on surveying actual people's real reasons for wanting to exercise and interviews with people who love to exercise! What motivates them? What makes them do it? What makes them love exercising?
Dr. Liz found out and then crafted a hypnosis to help you feel the same way about exercising.
If you could just love exercising everything would feel and BE better.
Part of the script:
"You'll feel an overwhelming need to move your body, exercise your body, stretch your muscles and build them, and feel how good it feels to do this . . . This feeling of how good it feels to exercise . . . how you feel more alive . . . how it gives you more energy . . . how it feels healing . . . will be present for you every day. Every day you feel that movement is natural medicine that heals and nourishes your body. This will give you comfort, that you're healing your body, renewing your body, gaining energy and letting go and releasing whatever you need to."
Before Hypnosis . . . 
Honestly, I just wouldn't exercise! Occasionally, I'd get really motivated and do something a couple of days in a row. Or for a week or two. Maybe I would make a month. Then I would just stop . . . .  
After Hypnosis . . . 
I actually look forward to exercise and make myself take one day off a week! Even then, I must admit, that I sometimes say, "Well, a little walk won't hurt!" I schedule different types of exercise and activity, do it, and enjoy it! I would even say that I love it! I know - so crazy! 
"I have seen many hypnotherapists over the years and concluded that for me it is all about the voice. It needs to be pleasant, relaxing but not boring. Your voice has all of those positive qualities."
~ Marco
Listen once a day but no need to be perfectionistic! Shoot for 5 days out of 7!
Use for 30 days and then as needed as a "booster" from time to time.

You own the file. It's yours to keep. Forever and ever!
Listen in the daytime or while you fall asleep. Either way ok. And you'll love it either way!
Easily change your Beliefs so that you can Love Exercising!
Can you be Hypnotized?
If you're not sure you can even "do" hypnosis or "be" hypnotized, rest assured that you're very familiar with the trance state. 
Hypnosis is simply shifting your brain waves to a relaxed state
to make learning new thingsand shifting beliefs easier. 
We shift into relaxed states throughout the day. And big secret - You do that every single night that you fall asleep! Doing that during the daytime or right before bed is a skill that anyone can learn and use to their benefit. 
But to be honest, I don't know if this will work for you. There's no way for me to know since you're a unique, lovely individual. I can tell you that I've never worked with anyone who didn't get benefit from what I taught them or from a file they downloaded from me. But you may be the exception (who knows?). 
 If you're willing to have an open mind, let's just see if this will work for you . . . 

"It's like listening to a friend who knows her stuff! Dr. Liz is so personable, yet has a wealth of expertise, but it's like listening to a friend who cares about you and loves what she does. Who could ask for more?"

- Patricia Y.

"Dr. Liz  rocks! She helped me prepare for bariatric surgery AND change my eating patterns afterwards. Then she also helped me LOVE TO EXERCISE! Seriously! Never thought I could! She's a genius!"
- Eric G.
"I really didn't know if hypnosis would work for me. I like science and didn't think there was a lot of research behind hypnosis. It turns out there is. But in the end it didn't even matter to me. I learned how to sleep better and that's what I really wanted anyway!
- Jordan H. (for Insomnia)
"I don't know what she did on that hypnosis file [Love to Exercise], but I know that it worked! It did take a while, but I kept listening to it and now I wake up wanting to exercise. It feels like a miracle to me!"
- Sandra Z.
Stop spending money on a gym or exercise equipment that you never use! Seriously! Instead, start at the root! Change your beliefs about exercise and learn to love it with Hypnosis!
Then every penny you spend from that point forward will be worth it!

Studio Recorded & Mastered; Background Music Included; Runtime/Length [24:58]

No matter what you decide . . . I truly wish you peace and health and happiness in your life!
- Dr. Liz
P.S. If you want to see more about me, Join my Newsletter 
or jump over to my About Page.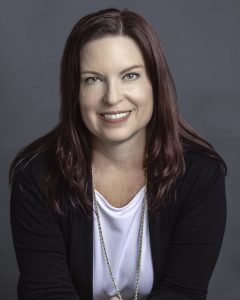 Copyright 2017 - present (c) All Rights Reserved
Privacy Policy | Full Disclaimer and Terms of Use
Brief Disclaimer: These electronic recordings are intended only to teach non-patients the use of self-hypnosis for the individual's own therapeutic use. The use of these recordings for any other purpose is strictly prohibited. Elizabeth Bonet, PA, disclaims any liability for the use of this recording for any other purpose, and/or for the use of this recording without following the accompanying instructions, and/or for any damages resulting from hypnosis. If the recording is not giving you the desired result, you should stop listening to it and contact a mental health professional. These electronic recordings are not mental health treatment nor should they replace mental health treatment. If you need psychotherapy or hypnotherapy, please seek treatment from a trained professional. I do hypnosis all over the world, so please feel free to contact me.
Any videos, blog posts, and/or podcasts on this website are informational and NOT a substitute, replacement or in conjunction with individual, family, couples, and group psychotherapy. If you or someone you know is in need of or seeking mental health services, please contact a local mental health service provider for treatment. For more resources pertaining to mental health, please visit www.nami.org
This is the bottom slider area. You can edit this text and also insert any element here. This is a good place if you want to put an opt-in form or a scarcity countdown.