ONLINE THERAPY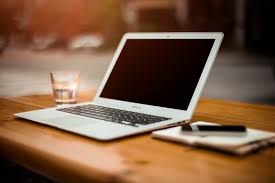 Connect with me using a private and secure online platform.
With busy schedules, small children at home, or demanding jobs, online therapy is the wave of the future. It takes time to drive to an office, have your appointment, and then drive home or back to work. Online therapy is perfect for individuals or couples who can't make it to the office, or simply want to be in the comfort of their own homes.
Online therapy lets you connect with me from virtually anywhere!
Online therapy services include:
International Availability
Appointments within 24 hours
Cost-effective sessions
Individual Hypnosis sessions
Or Couples Sessions
If you live in the United States . . .
Please be aware that due to state licensing laws, I can only do online therapy for residents of the state of Florida.
If you live outside of the United States . . .
Yay! I am happy to see you with Online Counseling and no licensing laws prevent us from becoming partners in your emotional and physical health. Oftentimes ex-pats want to talk to someone who truly understands what's it like to be a U.S. citizen. Online counseling allows you to do just that. I grew up in a family that lived abroad for over a decade. I start with an understanding of what living in another country is like.