Hypnosis for Cesarean Birth
Sometimes cesareans are necessary for medical reasons. Hypnosis can help you heal faster and have less scar tissue. That translates into being able to take care of the baby faster and more easily. It can also help address fears. Some women are terrified of having a cesarean. All kinds of fears come up. Some women have never had surgery or even been in a hospital before. Some don't want anesthesia and have fears around it. Some have heard horror stories. These fears can be addressed with hypnosis.
I offer two types of hypnosis for cesareans – One for a planned cesarean and one for an unplanned cesarean.
Planned Cesarean
If you have a date set and know when the cesarean is scheduled for, you can come in before the cesarean and have a hypnosis session. It is customized to you but will also addresses the following:
Reducing anxiety before the surgery.
Keeping calm during the surgery.
Bonding with your baby during and immediately following the surgery.
Faster and less painful healing of the tissues.
Having your milk come in easily and quickly.
Feeling back to normal quickly and easily.
Bonding with your baby in your early days of motherhood.
I record the session as an mp3 for you to listen to at home and even during the surgery if you choose to do that (and if allowed by your physician). If you would just like the recording, it's available here:
Reduce fear, reduce complications, and quicken healing time with a Hypnosis for Cesarean Birth.
There are a couple of concerns when a woman is about to undergo a cesarean:
Her physical stability during the surgery.
Healing after the surgery.
Her ability to care for her baby during that time.
Cesareans are one of the most common surgeries that women undergo. For a mama taking care of a baby, faster healing with hypnosis means more mobility, less anxiety, less depression, and a better bonding with the baby. 

---
Unplanned Cesarean
Perhaps the birth didn't go the way you wanted and you want to help prevent PMD (Post-partum depression and anxiety). Perhaps you're struggling with some of the physical recovery and want faster healing. Regardless of whether it's emotional or physical, hypnosis can address healing on both levels.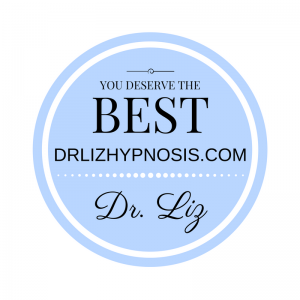 Most moms can't drive after a cesarean for two weeks or so. We can do the session on the phone or you can have someone drive you to session. I then record the hypnosis session as an mp3 for you to listen to at home.
Please email me at drliz@drlizhypnosis.com or all me at 954-309-9071 to arrange this.
Yours in health,
Dr. Liz