Freedom from Headaches & Migraines
You know those little praying hands emoji? That's the picture that flashes for most people who suffer from headaches and migraines. I had migraines in my 20s and 30s but they eventually went away (knock on wood, any wood, laminate will even do!).
Now my 15 year old is struggling with them. She saw a pediatric neurologist specializing in migraines who recommended CBT (Cognitive Behavioral Therapy) with a psychologist. She prescribed drugs AND said she needed to see a psychologist. They have a special program using CBT developed and researched just for kids and teens to reduce headaches! Being a CBT therapist myself that works with adults, I was thrilled to hear about this for kids and teens!
Today's podcast episode is all about Hypnosis for migraines and headaches and how it fits in with other treatments.  One of the studies I talk about researched kids and teens so if that's going on for a child of yours, listen to the episode!
Click here to Listen to the episode >>>>> https://drlizhypnosis.com/episode32
Group treatment
I was so impressed with the research and how successful this treatment is that I looked even further into the study that ran a group. Group treatment is a more cost effective way for people to receive treatment, costing about half of an individual session. And the study who ran a group had great success with treatment.  "Post-treatment duration of migraine was found to be significantly shorter (p < .0005), frequency of migraines was significantly lower (p < .0001), migraine severity was significantly reduced (p < .0005), and medication usage was reduced by almost 50% (p < .0005)."
If you're interested in being part of a group to reduce headaches and migraines, please email me. The group would run on a weeknight evening.
Individual treatment for Headaches and Migraines
Numerous studies have examined individual treatment. Here are the results from one of them. All of the studies had similar results!
At 4-week follow-up, the hypnosis group was found to be experiencing significant reductions (p < .05) in number of headache days, hours, and intensity of headaches compared to the wait-list control group. They also showed a significant (p < .01) reduction in anxiety as measured by Zung's Self-Rating Anxiety Scale (Zung, 1971). Improvement was confirmed by subjective evaluation and questionnaire data showing a significant reduction in anxiety scores (p < .01). Hypnosis patients reported that the training made it easier for them to relax, gave them a sense of control over the headaches, changed their perception of the pain, and prevented tension from building up during the day.
What to do Next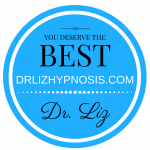 If you're struggling with migraines and headaches, schedule a free consult! We'll discuss what's going on and how hypnosis can be helpful for you.
I specialize in hypnosis for anxiety and chronic conditions in Broward county and the Fort Lauderdale area. To see if we're a good fit to work together, schedule your free consultation at 954-309-9071.
Yours in health,
Dr. Liz