Online Coaching Groups, a fantastic way to make change!
From time to time, I run a free group. There are none running at this time.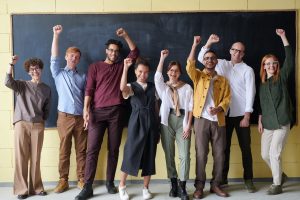 The Sleep Better, Feel Better Program for Insomnia!

With busy schedules and demanding jobs, online groups take the questions out of the when and the where. You can join them from anywhere in the world from your phone or computer.
Benefits Include:
International Availability
Cost-effective sessions
Time-effective sessions. You can join them from anywhere and don't have to drive somewhere to join the group.
Increased availability to people who are immunocompromised or quarantined.
Increased availability of services to people who are homebound or lack transportation.
How do online groups  work with Hypnosis?
The same way that I take you into trance and bring you out of trance in my office, I'm able to do that in a video session just as easily. We do need some safety measures in place, like being in a safe, private environment. But once that's in place, then I can hear and/or see you while I'm doing the hypnosis. We check in as we go to make sure you're comfortable.
For many people, there's not a hypnotherapist in your city or town. Online groups increase your access to getting the help you need with a trusted, effective professional. It's actually a wonderful way to work and I feel so honored to be able to help people all over the world this way.
This is what one client said about after working online:
"I can tell you I've tried all kinds of stuff before. From last week to this week, I was actually able to fall asleep better. I was skeptical, but tried out what we talked about and listened to the hypnosis file. It worked! It really worked! I know I have a ways to go still, but I wanted to let you know this before our next session."
~ Donna N.
Click to Schedule a Free Consultation
Yours in health,
Dr. Liz