Hypnotize Me!
The Podcast all about hypnosis, transformation, & healing.
Now in Season 3!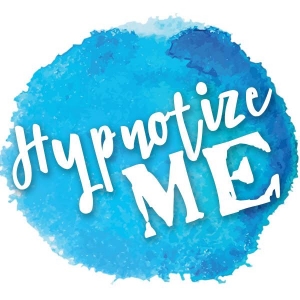 I love hypnosis! I launched my podcast to talk about the research behind it, to interview the professionals who do it and to talk to people who have had hypnosis to find out what happened in their lives after hypnosis – Was it effective? How did their lives change? How did they transform? I want to know!
After two years and two seasons of the podcasts, we're still talking about hypnosis but also expanding to other topics of transformation. How do people heal? What, who, or where helps them? We want to know!
Included are book reviews as well as some free hypnosis. All of that is peppered with great questions and stories along the way!
Sign up for podcast updates and get a Free Hypnosis by Joining the Newsletter!
"Just listened to podcast number 18 and your interview with Martin. This podcast has changed my day. Got up in a funk and went outside to do my morning meditation practice. But instead decided to listen to the podcast and I have to say that there was so much humor and joy in listening to it. I incorporated some of my meditation/relaxation practice while I was listening for example tightening my muscles and releasing them and taking deep breaths and counting.  I feel so much better now. It has really changed my day. I feel the positive energy. Thanks so much for continuing to send me these podcasts." – Janet Stretcher
07/2019:  Hypnotize me passed 150,000 downloads! I'm so grateful for all of you and the opportunity to continue to publish the podcast!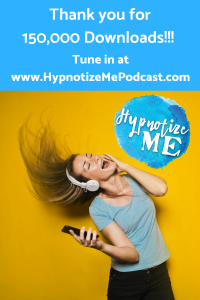 05/2018:  Hypnotize Me just went past 50,000 downloads! Thank you to everyone who listens, shares, tweets, re-tweets, and subscribes!!!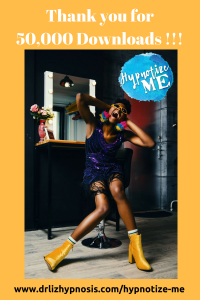 02/2018:  Hypnotize Me is now on Spotify!
It's even easier to listen! Spotify is a free streaming music service that started offering podcasts late in 2017.
Launch Video 🙂 from 2016!
I manage to work in both fairy dust and the word "magic" in this video! I'm blowing some fairy dust your way too! Enjoy!