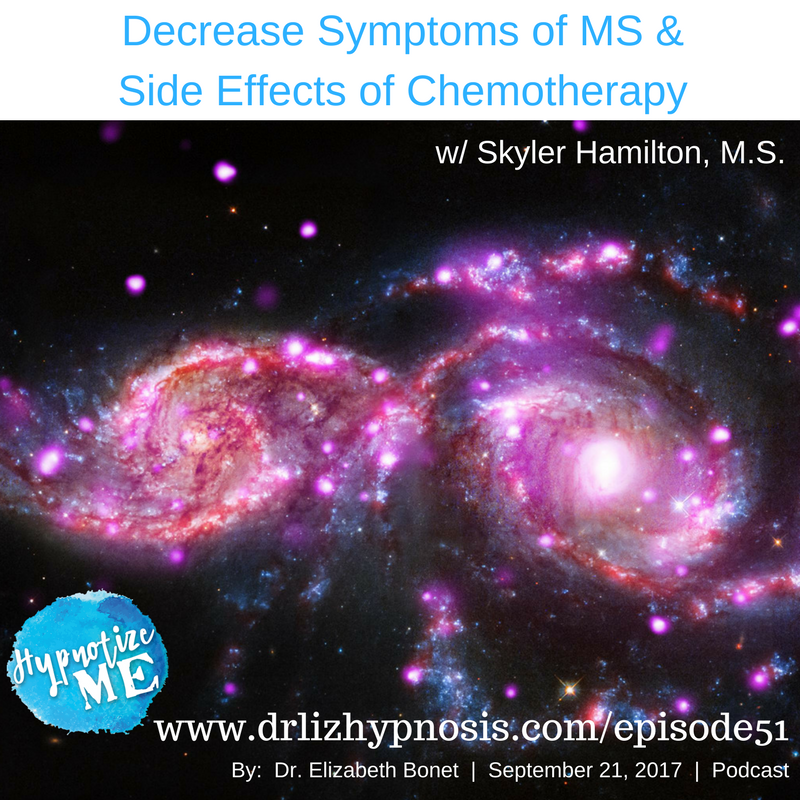 Welcome! Skyler Hamilton is interviewed by Dr. Liz about how she healed her Multiple Sclerosis  (MS) and how her husband used hypnosis to reduce side-effects of chemotherapy to the point where he was able to run 3 miles a day during his treatments and not miss a day of work.
Please note that hypnosis is not a cure for medical conditions but is discussed in this episode as a way to reduce side-effects and reframe treatment as healing and strength-giving.
What we'll Learn
Skyler's first experiences with hypnosis through free diving and a 46 minute birth of her second child.
How Skyler used hypnosis to go from being in a wheelchair with home health aides to heal her own MS.
How her husband used hypnosis to reduce side-effects of chemotherapy treatment and live years past his original estimate of 18 months.
How her husband uses hypnosis to maintain his progress.
How hypnosis works on a cellular level.
Skyler's work with Opioid addiction and Opioid recovery and the transformation she begin to see with hypnosis.
Skyler's research on hypnosis for healing on the cellular level.
**Correction:  Skyler refers to Hep B when she is speaking about addiction when she meant to say Hep C.
Resources Mentioned
If you would like to work with or be part of her research, contact Skyler Hamilton, M.S., a Registered Mental Health Counseling Intern in the state of Florida and doctoral student at Regent University at 407-326-9072 or healingpassages7@gmail.com. Her website is http://www.healingbelief.com/
Dr. Joyce Glasser can be found at http://www.drjoyceglasser.com
More Resources On the Website
Downloads to help your life. I offer several hypnosis files to help you feel calmer and less anxious.
Thank You for Listening
I know that our lives are busy, and I'm grateful that you took the time to listen to this week's podcast.
If you enjoyed today's episode, please share it with colleagues and friends using the social media buttons on this page.
Please consider leaving an honest rating and review for the podcast on iTunes as this helps the podcast reach more people to help in their journey towards transformation and healing.
Finally, feel free to join over 2,500 members who have signed up for the Conversations for Effective Living Newsletter.
You'll learn valuable tips for your life and get the podcast episodes delivered right to your inbox.
You'll also get FREE access to several Hypnosis Files you can download, share with friends, and use at your leisure.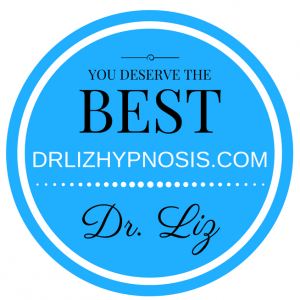 ---
I specialize in hypnosis for anxiety and chronic conditions in Broward county and the Fort Lauderdale area. If you would like the magic of custom hypnosis, email me at drliz@drlizhypnosis.com.
Yours in health,
Dr. Liz