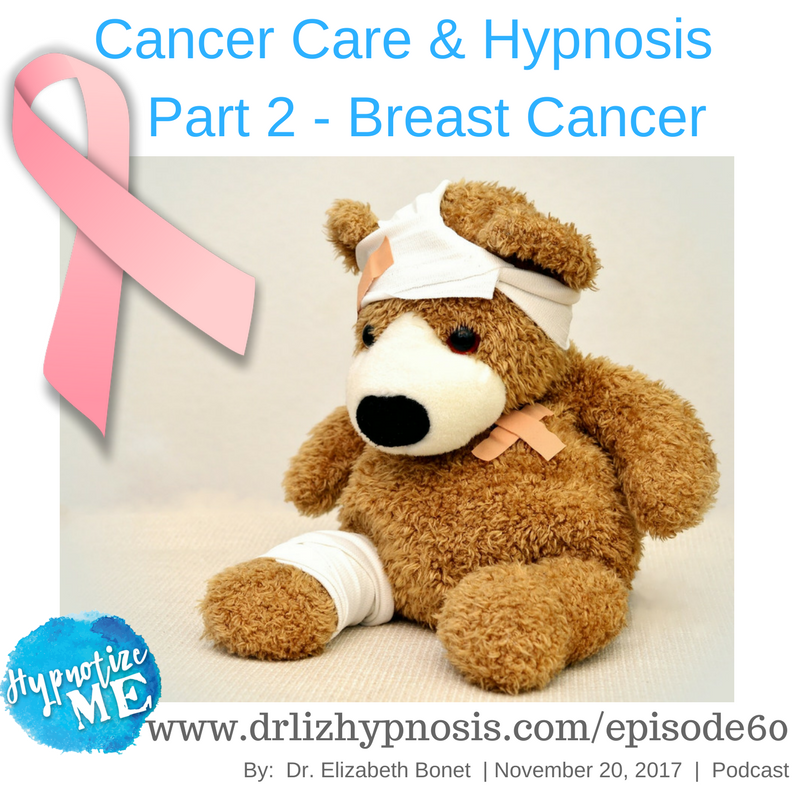 Welcome! Dr. Elizabeth Bonet discusses a research study about teaching women with breast cancer to do self-hypnosis to increase their quality of life in 4 different areas – emotional, function, physical, and social/family well-being.
Resources Mentioned
Self-Hypnosis Classes to Enhance the Quality of Life of Breast Cancer Patients by Holly Forester-Miller, American Journal of Clinical Hypnosis Vol. 60 , Iss. 1,2017.
Classen, C., Butler, L. D., Koopman, C., Miller, E., DiMiceli, S., Giese-Davis, J., … Spiegel, D. (2001). Supportive-expressive group therapy reduces distress in metastatic breast cancer patients: A randomized clinical intervention trial. Archives of General Psychiatry, 58, 494–501. doi:10.1001/archpsyc.58.5.494
Spiegel, D., & Bloom, J. R. (1983). Group therapy and hypnosis reduce metastatic breast carcinoma pain. Psychosomatic Medicine, 45(4), 333–339. doi:10.1097/00006842-198308000-00007
Spiegel, D. (1981). Vietnam grief work using hypnosis. American Journal of Clinical Hypnosis, 24(1), 33–40. doi:10.1080/00029157.1981.10403281
More Resources On the Website
See HM59:  Cancer Care and Hypnosis Part 1 Pain Control at:  http://www.drlizhypnosis.com/episode59
Downloads to help your life. I offer several hypnosis files to help you feel calmer and less anxious.
Thank You for Listening
I know that our lives are busy, and I'm grateful that you took the time to listen to this week's podcast.
If you enjoyed today's episode, please share it with colleagues and friends using the social media buttons on this page.
Please consider leaving an honest rating and review for the podcast on iTunes as this helps the podcast reach more people to help in their journey towards transformation and healing.
Finally, feel free to join over 2,500 members who have signed up for the Conversations for Effective Living Newsletter.
You'll learn valuable tips for your life and get the podcast episodes delivered right to your inbox.
You'll also get FREE access to several Hypnosis Files you can download, share with friends, and use at your leisure.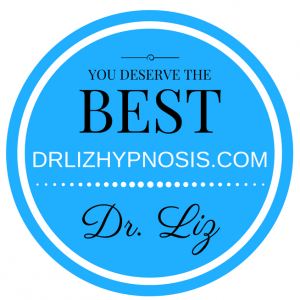 ---
I specialize in hypnosis for anxiety and chronic conditions. My office is in Broward county and the Fort Lauderdale /South Florida  area but I work with people all over the world. If you would like the magic of custom hypnosis, email me at drliz@drlizhypnosis.com.
Yours in health,
Dr. Liz