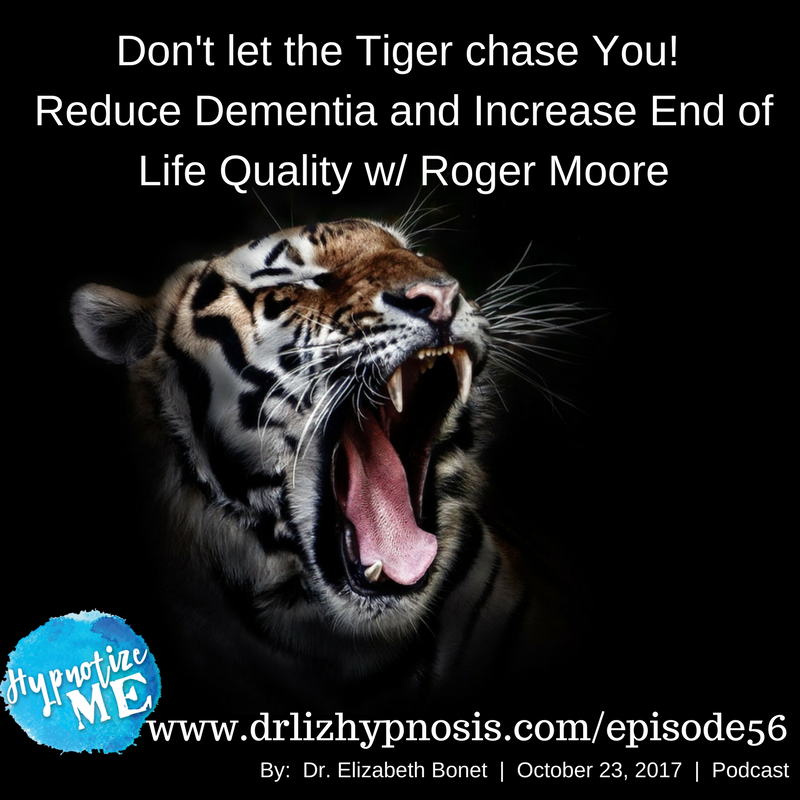 Welcome! Dr. Elizabeth Bonet interviews Roger Moore, certified hypnotherapist, who uses hypnosis to reduce symptoms of Dementia and increase End of Life quality.
What we'll Learn
How Roger first started doing this work.
What symptoms of dementia hypnosis can help and at what stage.
How being chased by the tiger only inhibits memory recall and what to do about it.
How hypnosis helps Activities of Daily Living
The use of Hypnosis to create hope and combat depression.
How hypnosis can be helpful as the end of life approaches.
The research that hypnosis for dementia is based on
Several simple techniques that Roger uses with his clients to help release anxiety.
Resources Mentioned
Roger Moore is located in the Seattle, WA area and offers a free Orange Blossom hypnosis that has been downloaded over 100,000 times.
Find Roger's Free Orange Blossom hypnosis at: http://bit.ly/OrangeBlossomHypnosis
See more about Roger's training programs at  http://www.rogermooreinstitute.com/
 Dr. Nightingale's and Dr. Duff's research
http://journals.lww.com/actjournalonline/Abstract/2007/10000/Alternative_Approaches_to_Supporting_Individuals.8.aspx
From:  http://web.wellness-institute.org/blog/bid/317315/hypnosis-and-hypnotherapy-can-reduce-dementia
Hypnosis can slow down the impacts of dementia and improve quality of life for Alzheimer patients in seven main areas:
Concentration on daily tasks thus retaining valued independence
Relaxation thereby reducing anxiety which is a common feature
Motivation, which helps to avoid depressive states
Undertaking daily activities and keeping active
Short term memory retention
Memory for significant life events
Socialization, thereby avoiding the tendency for self-isolation and depression.
Forensic psychologist, Drs. Simon Duff and Nightingale, Department of Clinical Psychology at Liverpool University, investigated the effects of hypnosis on people living with dementia. His study compared the treatment to mainstream health-care methods and to a type of group therapy which encourages participants to discuss news and current affairs.
The study found that people living with dementia who had received hypnotherapy showed an improvement in concentration, memory and socialization compared to the other treatment groups. Relaxation, motivation and daily living activities also improved with the use of hypnosis.
Dr Duff said: "Over a nine month period of weekly sessions, it became clear that the participants attending the discussion group remained the same throughout. The group who received 'treatment as usual' showed a small decline over the assessment period, yet those having regular hypnosis sessions showed real improvement across all of the areas that we looked at.
"Participants who are aware of the onset of dementia may become depressed and anxious at their gradual loss of cognitive ability and so hypnosis – which is a tool for relaxation – can really help the mind concentrate on positive activity like socialization."
More Resources On the Website
Downloads to help your life. I offer several hypnosis files to help you feel calmer and less anxious.
Thank You for Listening
I know that our lives are busy, and I'm grateful that you took the time to listen to this week's podcast.
If you enjoyed today's episode, please share it with colleagues and friends using the social media buttons on this page.
Please consider leaving an honest rating and review for the podcast on iTunes as this helps the podcast reach more people to help in their journey towards transformation and healing.
Finally, feel free to join over 2,500 members who have signed up for the Conversations for Effective Living Newsletter.
You'll learn valuable tips for your life and get the podcast episodes delivered right to your inbox.
You'll also get FREE access to several Hypnosis Files you can download, share with friends, and use at your leisure.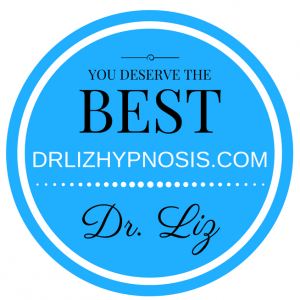 ---
I specialize in hypnosis for anxiety and chronic conditions in Broward county and the Fort Lauderdale area. If you would like the magic of custom hypnosis, email me at drliz@drlizhypnosis.com.
Yours in health,
Dr. Liz