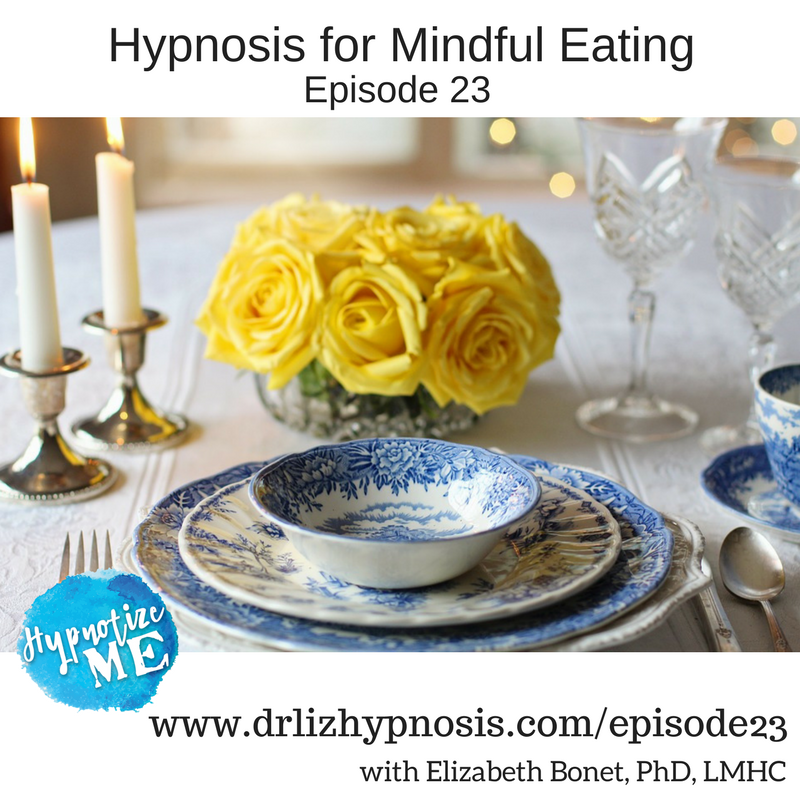 Welcome! Dr. Liz briefly explains what Mindful Eating is, how to move towards Instinctive Eating and how to Step out of the Cycles of:
Overeating
Restrictive Eating
Eat/Repent/Repeat
A gong sounds and a hypnosis for Mindful Eating begins. Please make sure you're in a safe place before starting the hypnosis. If you're driving a vehicle, either fast forward the relaxation part or turn off the podcast until you're able to listen to it at a better time.
Resources Mentioned
"Women, Food, and God" by Geneen Roth
"Eating in the Light of the Moon" by Anita Johnston
"Eat What You Love, Love What You Eat with Diabetes: A Mindful Eating Program for Thriving with Prediabetes or Diabetes"
by Michelle May, MD and Megrette Fletcher, MEd, RD, CDE
More Resources On the Website
See a full Hypnosis for Healthy Eating on the Downloads page.
Listen to the Hypnosis for Weight Loss Podcast Episode.
Disclaimer
***These electronic recordings are intended only to teach non-patients the use of self-hypnosis for the individual's own therapeutic use. The use of these recordings for any other purpose is strictly prohibited. Elizabeth Bonet, PA, disclaims any liability for the use of this recording for any other purpose, and/or for the use of this recording without following the accompanying instructions, and/or for any damages resulting from hypnosis. If the recording is not giving you the desired result, you should stop listening to it and contact a mental health professional.***
Please note that these downloads are not mental health treatment nor should they replace mental health treatment. If you need psychotherapy or hypnotherapy, please seek treatment from a trained professional. I do hypnosis all over the world, so please feel free to contact me.
Thank You for Listening
I know that our lives are busy, and I'm grateful that you took the time to listen to this week's podcast.
If you enjoyed today's episode, please share it with colleagues and friends using the social media buttons on this page.
Please consider leaving an honest rating and review for the podcast on iTunes as this helps the podcast reach more people to help in their journey towards transformation and healing.
Finally, feel free to join over 2,500 members who have signed up for the Conversations for Effective Living Newsletter.
You'll learn valuable tips for your life and get the podcast episodes delivered right to your inbox.
You'll also get FREE access to several Hypnosis Files you can download, share with friends, and use at your leisure.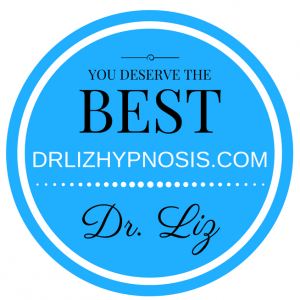 ---
I specialize in hypnosis for anxiety and chronic conditions in Broward county and the Fort Lauderdale area. If you would like the magic of custom hypnosis, email me at drliz@drlizhypnosis.com.
Yours in health,
Dr. Liz