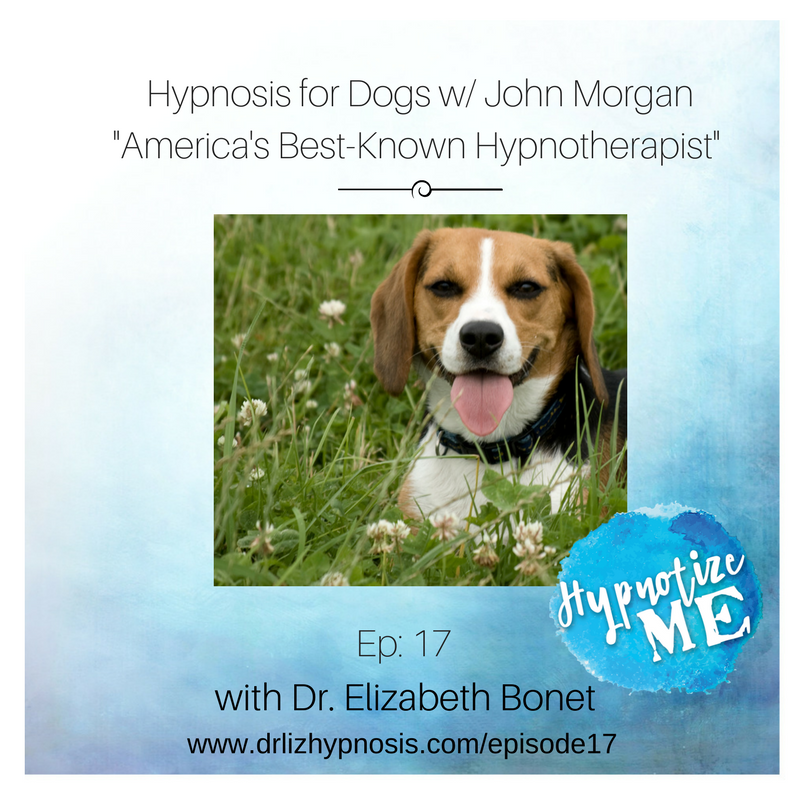 Overview
Ruff-Ruff! Do you have high spirited dog or simply one you would like to be calmer and happier? Then this is the episode for you! Dr. Liz interviews John Morgan, "America's Best Known Hypnotherapist!" and the creator of Hypnosis for Dogs about how he came up with the product and how it can help our beloved pets. He also talks about hypnosis to improve your self-image, self-confidence and self-esteem, and how it's benefited people for the long-term.
Hypnosis for Self-image conversation starts at about [14:30].
What we'll learn
How John learned how to do hypnosis.
How he came up with Hypnosis for Dogs.
What other animals it can help.
How it can help you as a pet owner.
How to help yourself feel better with Hypnosis for Self-Image and Self-Confidence
How Hypnosis for Self-Image and Self-Confidence works.
Resources Mentioned
John Morgan runs seminars all over the United States to stop smoking and lose weight. See more about John Morgan's seminars, Hypnosis for Dogs, and Hypnosis for Self-image at http://www.johnmorganseminars.com
John's newest CD HYPNOSIS FOR DOGS has captured worldwide attention. He is a sought after guest on radio and TV stations around the globe to explain this amazing discovery that allows dogs to "relax and calm down" using a combination of hypnotic vocal rhythms and psycho-acoustic music. This is the ideal training tool for anyone who wants to extend their dog's life and end its "Separation Anxiety."
John is the creator of the amazing self-improvement recording IMPROVE YOUR SELF-IMAGE. Start feeling the confidence necessary to do the things you've been holding yourself back from in as little as 3 weeks time. This is the biggest selling CD at all of John's seminars.
More Resources On the Website
Downloads to help your life. I offer several hypnosis files to help you feel calmer and less anxious.
Thank You for Listening
I know that our lives are busy, and I'm grateful that you took the time to listen to this week's podcast.
If you enjoyed today's episode, please share it with colleagues and friends using the social media buttons on this page.
Please consider leaving an honest rating and review for the podcast on iTunes as this helps the podcast reach more people to help in their journey towards transformation and healing.
Finally, feel free to join over 2,500 members who have signed up for the Conversations for Effective Living Newsletter.
You'll learn valuable tips for your life and get the podcast episodes delivered right to your inbox.
You'll also get FREE access to several Hypnosis Files you can download, share with friends, and use at your leisure.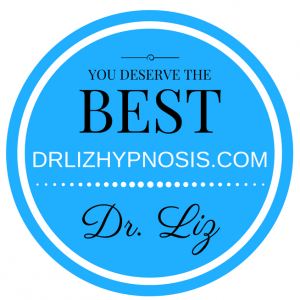 ---
I specialize in hypnosis for anxiety and chronic conditions in Broward county and the Fort Lauderdale area. If you would like the magic of custom hypnosis, email me at drliz@drlizhypnosis.com.
Yours in health,
Dr. Liz