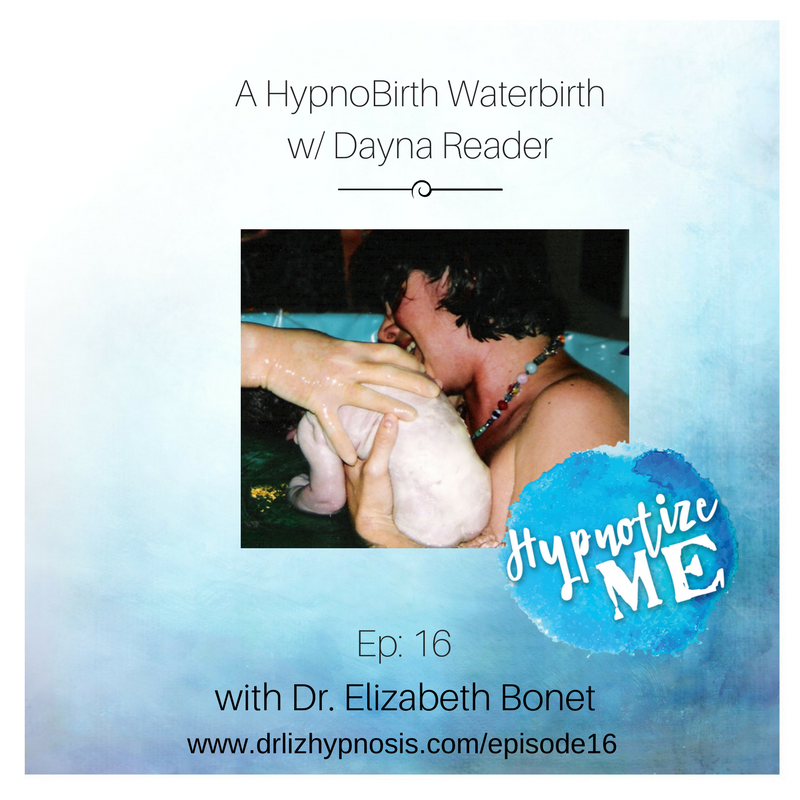 Overview
Dayna Reader shares her birth story of overcoming a fearful, traumatic first birth to have a triumphant waterbirth at home with HypnoBirthing. Although she started HypnoBirthing as a skeptic, Dayna came out the other side a believer in how powerful both hypnosis and her own body is.
In this episode, Dayna says her goal was not a painless birth, but a Fearless one.
Resources Mentioned
Dayna Reader, MA, LMFT, is a psychotherapist specializing in trauma and EMDR in San Mateo, CA. See more about her at http://www.daynareader.com.
HypnoBirthing Institute is at http://www.hypnobirthing.com
Get Free hypnosis files including one for a Better Pregnancy by Joining the Newsletter.
If you're a prenatal yoga teacher and want to have Dr. Liz's system that she used to build her classes to full with a waiting list, visit http://bit.ly/prenatal-yoga-MFYM
Further Thoughts
What to do with Birth Affirmations
I note in the episode that personally I didn't like the HypnoBirthing Birth Affirmations. It's o.k if you don't. You can make up your own or you can forgo them completely and still have a beautiful birth.
But most women love Birth Affirmations. A wonderful way to listen to them is to have your partner or birth support person record them in their voice for you. That's easily done on your smart phone. Most of them have voice recorders.
Here are some to get you started:
I breathe through fear to prepare for the birth of my baby.
I am a powerful woman.
My body is ready for birthing.
I am looking forward to meeting my baby.
I will be present for the moment of birth.
My Higher Power is with me and helping me.
My body opens easily to help my baby pass through.
I relax as we move easily through each stage of birth.
I see my baby coming smoothly from my womb.
I breathe deeply and evenly to reduce tension and to stay relaxed.
I put all fear aside and welcome my baby with happiness and joy.
My baby is fine and looking forward to meeting me.
My voice is a comfort to my baby.
Birth takes its own path and I will be open to those paths.
More Resources On the Website
Downloads to help your life. I offer several hypnosis files to help you feel calmer and less anxious.
Get Free hypnosis files including one for a Better Pregnancy by Joining the Newsletter.
Read more about Hypnosis for Childbirth
Thank You for Listening
I know that our lives are busy, and I'm grateful that you took the time to listen to this week's podcast.
If you enjoyed today's episode, please share it with colleagues and friends using the social media buttons on this page.
Please consider leaving an honest rating and review for the podcast on iTunes as this helps the podcast reach more people to help in their journey towards transformation and healing.
Finally, feel free to join over 2,500 members who have signed up for the Conversations for Effective Living Newsletter.
You'll learn valuable tips for your life and get the podcast episodes delivered right to your inbox.
You'll also get FREE access to several Hypnosis Files you can download, share with friends, and use at your leisure.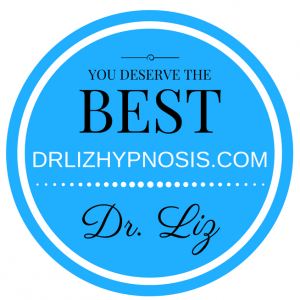 ---
I specialize in hypnosis for anxiety and chronic conditions in Broward county and the Fort Lauderdale area. If you would like the magic of custom hypnosis, email me at drliz@drlizhypnosis.com.
Yours in health,
Dr. Liz