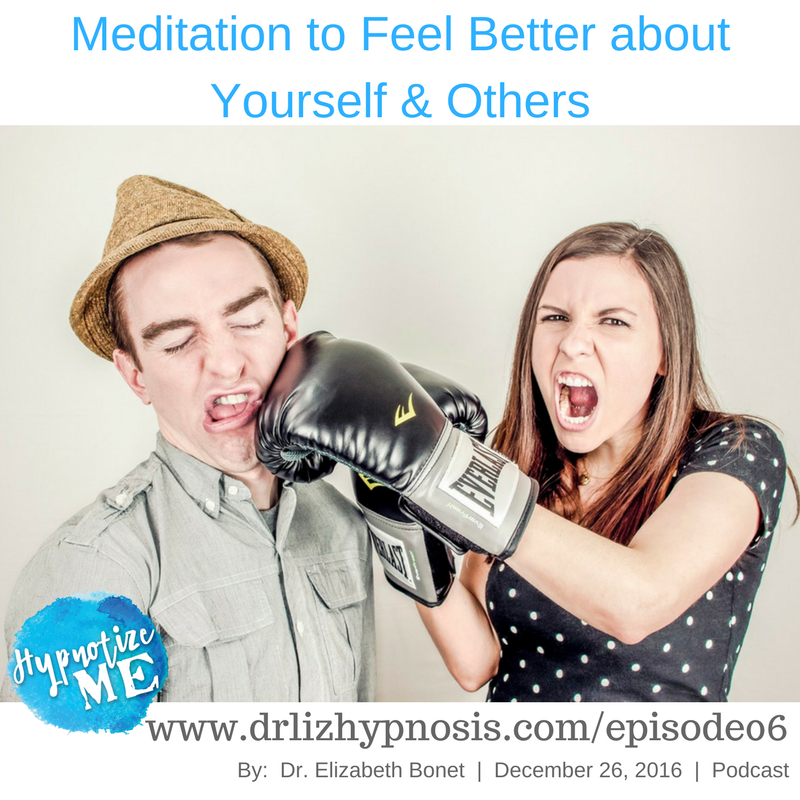 Overview
Special Holiday Episode! If you're struggling with kindness towards yourself or someone else, this is the Hypnotize Me episode for you. Dr. Liz talks about a personal struggle she had and how compassionate kindness meditation helped her feel better about herself as well as the individual she was struggling with. The first 10 minutes of the show is Dr. Liz talking. Then a gong sounds and the compassionate kindness meditation starts.
Resources Mentioned
The two podcasts mentioned are
http://nicolecburgess.com/launchingyourdaughter/
The meditation app referenced is "Insight Timer."
Music by Chris Collins, indiemusicbox.com
Thoughts on today's episode
Hannukah and Christmas coincide this year so I wanted to prepare a gift for my listeners that you can come back to at any time. I wanted to prepare something special. You shouldn't be driving when you listen to the second half of the episode as it's a meditation to feel better about yourself and others. It's a compassionate kindness meditation that focuses on kindness for yourself, to stop beating yourself up and stop negative thoughts about yourself. And then it moves that kindness towards someone else – perhaps someone you're struggling with or perhaps someone you love and want to send even more kindness towards them.
First, the story
I had a conflict with my ex-husband over something one of the kids was doing. And it continued to bother me that night and the next morning. I woke up and thought, "Why did I ever marry this person?" I know lots of people think this, both divorced and married people! I've been a specialist in marriage and family therapy since graduate school 20 years ago. I've studied and followed the field ever since. I'm also certified Level 1 Gottman Couples Therapy.
One of the assessment questions that I ask for couples is, "Do you ever wish that you had not committed to this person?" And their answer to that question is really telling.
But I recognized it that day as not a kind thought about myself. It was really beating myself up for something I did long ago. Once I recognized this, I had to go to two things:
(1) Humility.
Yep, I was on my own journey when I met him and fell in love with him. I had needs and wants that led to me marrying him.
(2) Kindness
Kind, compassionate talk to myself. I did this for a while but it didn't seem to work.
I decided to meditate. I meditate on a daily basis and this time I used the Insight Timer app to find a compassionate kindness meditation. It's a great app and gives all kinds of meditations away for free on the app. In the process, I found that not only did I have compassion for myself, but also for my ex-husband.
We all struggle
I was able to see and access that we all struggle. We don't always know what to do as parents. I know I read, I listen to podcasts (links above) about single motherhood and about raising daughters. I look for help about how to navigate that but lots of times you still don't know what to do. I was able to see that he struggles too and doesn't always know what to do.
Compassionate Kindness Meditation helps you be more kind to yourself and to others. So here is one for you. Happy Hannukah, Merry Christmas, Happy Kwanza, Merry Festivus! Whatever you celebrate, I wish peace for you.
More Resources On the Website
Downloads to help your life. I offer several hypnosis files to help you feel calmer and less anxious.
Thank You for Listening
I know that our lives are busy, and I'm grateful that you took the time to listen to this week's podcast.
If you enjoyed today's episode, please share it with colleagues and friends using the social media buttons on this page.
Please consider leaving an honest rating and review for the podcast on iTunes as this helps the podcast reach more people to help in their journey towards transformation and healing.
Finally, feel free to join over 2,500 members who have signed up for the Conversations for Effective Living Newsletter.
You'll learn valuable tips for your life and get the podcast episodes delivered right to your inbox.
You'll also get FREE access to several Hypnosis Files you can download, share with friends, and use at your leisure.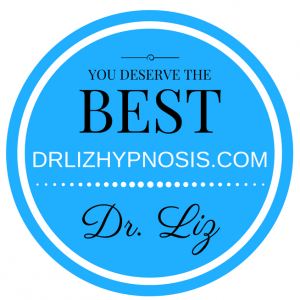 ---
I specialize in hypnosis for anxiety and chronic conditions in Broward county and the Fort Lauderdale area. If you would like the magic of custom hypnosis, email me at drliz@drlizhypnosis.com.
Yours in health,
Dr. Liz