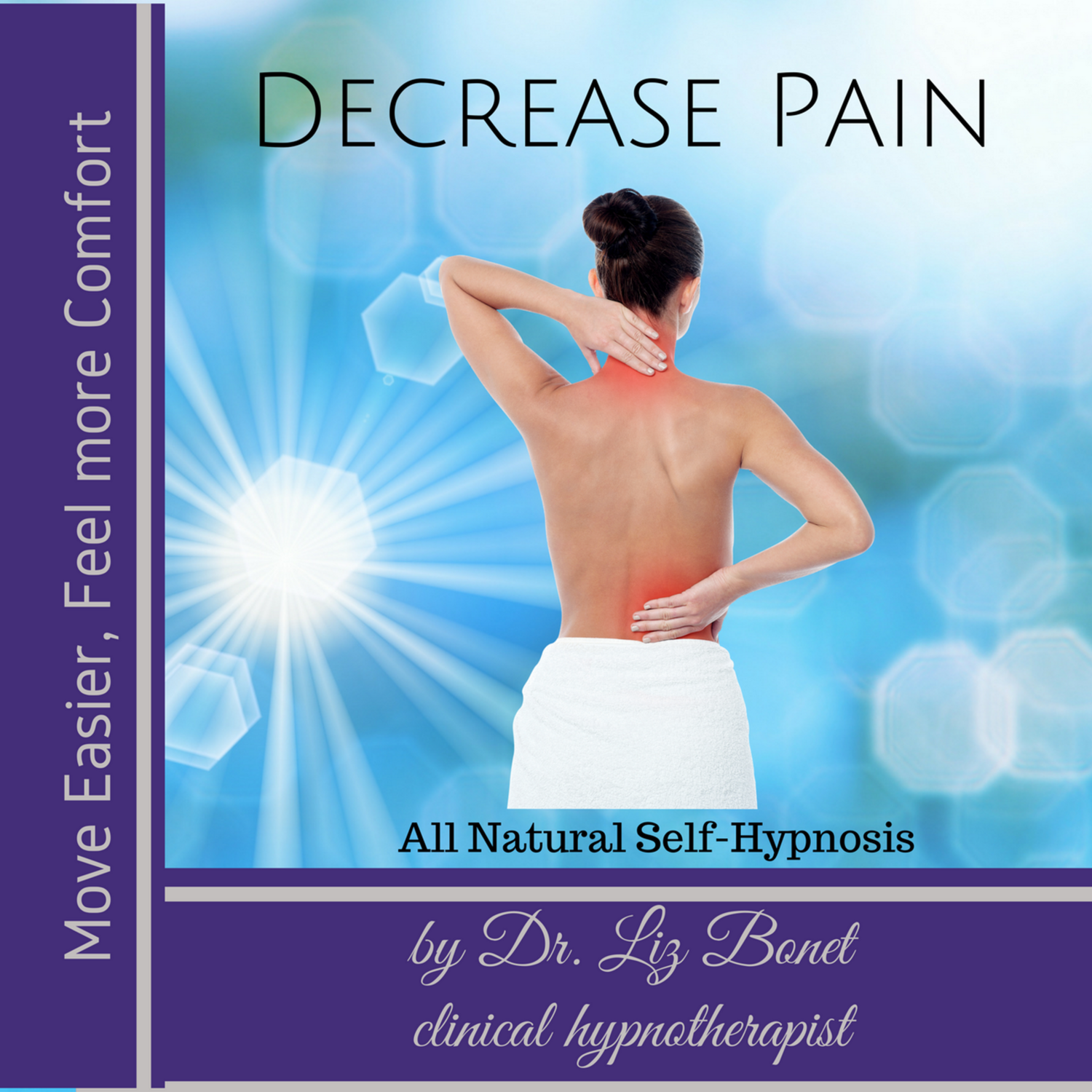 Hypnosis to Decrease Pain
SKU 00003
Immediate Download! "This script is awesome . . . wonderful . . . love the concept of having control . . ."
Product Details
Decrease Pain with hypnosis
"This script is awesome . . . wonderful . . . love the concept of having control and being able to increase good feelings, comfort levels." ~Natalie R.

Pain affects millions of people around the world and if chronic, can lead to disability and daily suffering. Having suffered from chronic pain myself, this hypnosis was developed to reduce pain (both acute and chronic), to help you move easier, and to feel more comfortable whenever you like! It is designed to help you decrease both the sensation of pain as well as reduce the emotional suffering often associated with pain.

Part of the script:
"Increasing comfort is an easy way for the mind and body to work together to decrease a sensation of pain or even to end it. We know that you've created a sense of relaxation now . . . You can see how this skill has transformational power for your body . . . And now, let's become aware of a wellness inside of you . . . no matter how small that wellness may feel. It may feel like energy. It may be a visualization . . . It may just be a comprehension of the concepts in this session . . . Either way is okay because we know for each person, this experience will be a little bit different."

Studio Recorded & Mastered; Background Music Included; Runtime/Length [21:23]
For daytime: You can listen to the hypnosis during the day as much as you like and easily go about your day at the end. I include grounding and alerting at the end of the hypnosis.
For nighttime: I often recommend that you put the hypnosis on while you fall asleep, phone face down (so the light does not mess up your sleep patterns), and let the file play. There is a suggestion at the end that if you need to stay asleep, you will sleep well the whole night, only waking up if you need to; otherwise waking up rested and energized for the day ahead.
How many days: I recommend listening to the Hypnosis daily for 30 days. Most people start to notice changes within the first days, but we want those neural pathways laid down really well! After 30 days, you can listen to it at your leisure and/or whenever needed for a boost of motivation.
***These electronic recordings are intended only to teach non-patients the use of self-hypnosis for the individual's own therapeutic use. The use of these recordings for any other purpose is strictly prohibited. Elizabeth Bonet, PA, disclaims any liability for the use of this recording for any other purpose, and/or for the use of this recording without following the accompanying instructions, and/or for any damages resulting from hypnosis. If the recording is not giving you the desired result, you should stop listening to it and contact a mental health professional. These electronic recordings are not mental health treatment nor should they replace mental health treatment. If you need psychotherapy or hypnotherapy, please seek treatment from a trained professional. I do hypnosis all over the world, so please feel free to contact me.***

Save this product for later